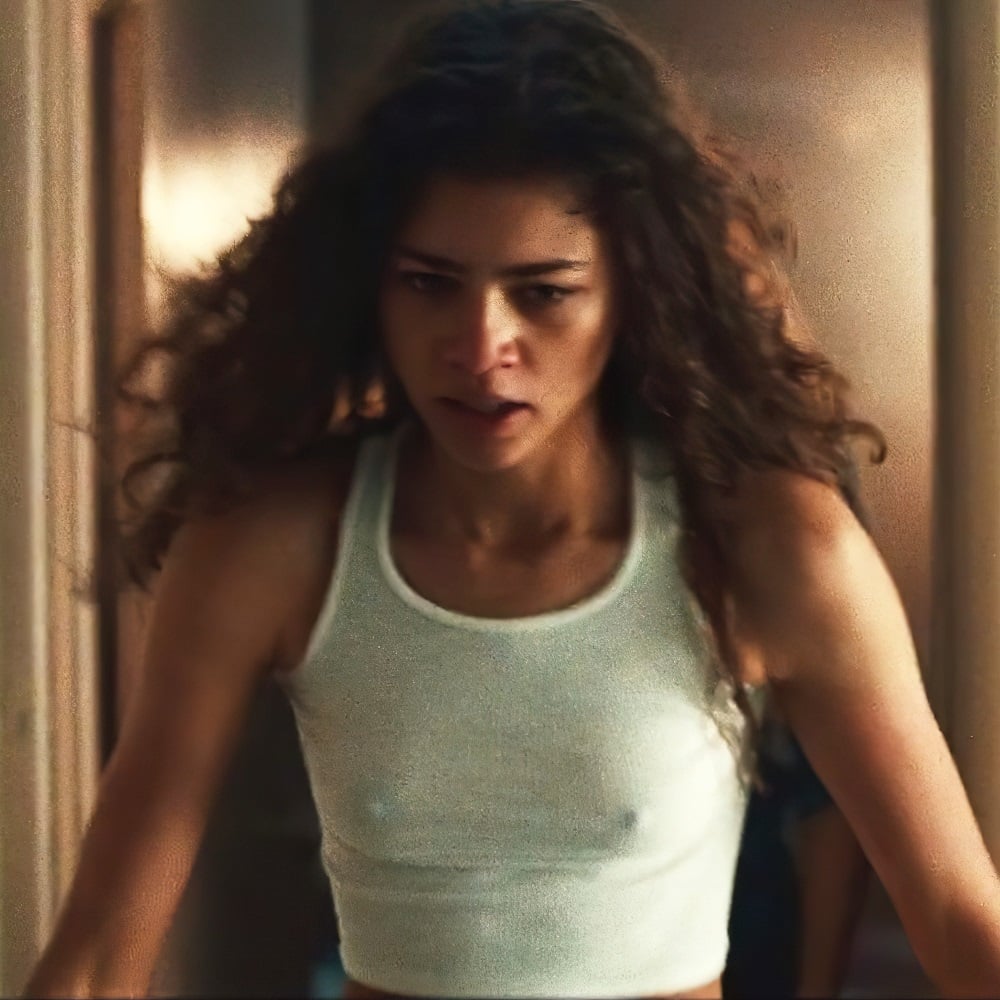 ---
Zendaya shows off her chocolate chip nipples while braless in the screen cap above from the HBO series "Euphoria".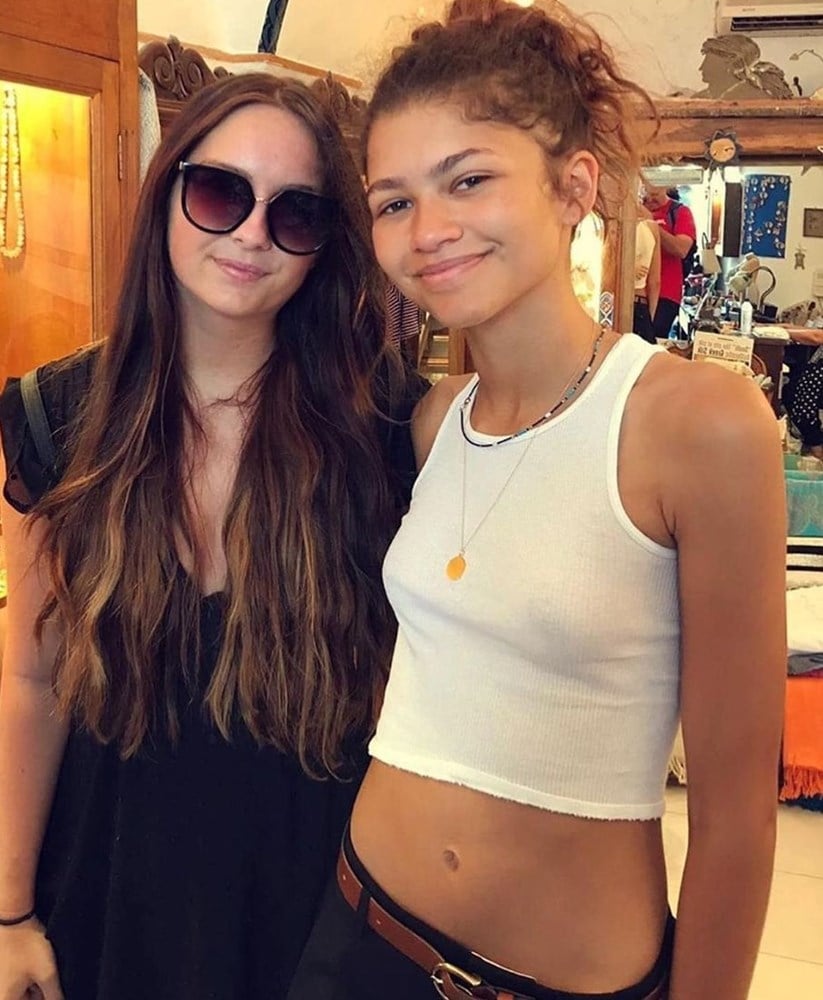 For those of you lucky enough to have not seen it… On the show Zendaya plays a strung out junkie whore, and her erect tit toppers in this scene certainly do an excellent job of conveying that she would suck a dick for 5 dollars to score some more smack.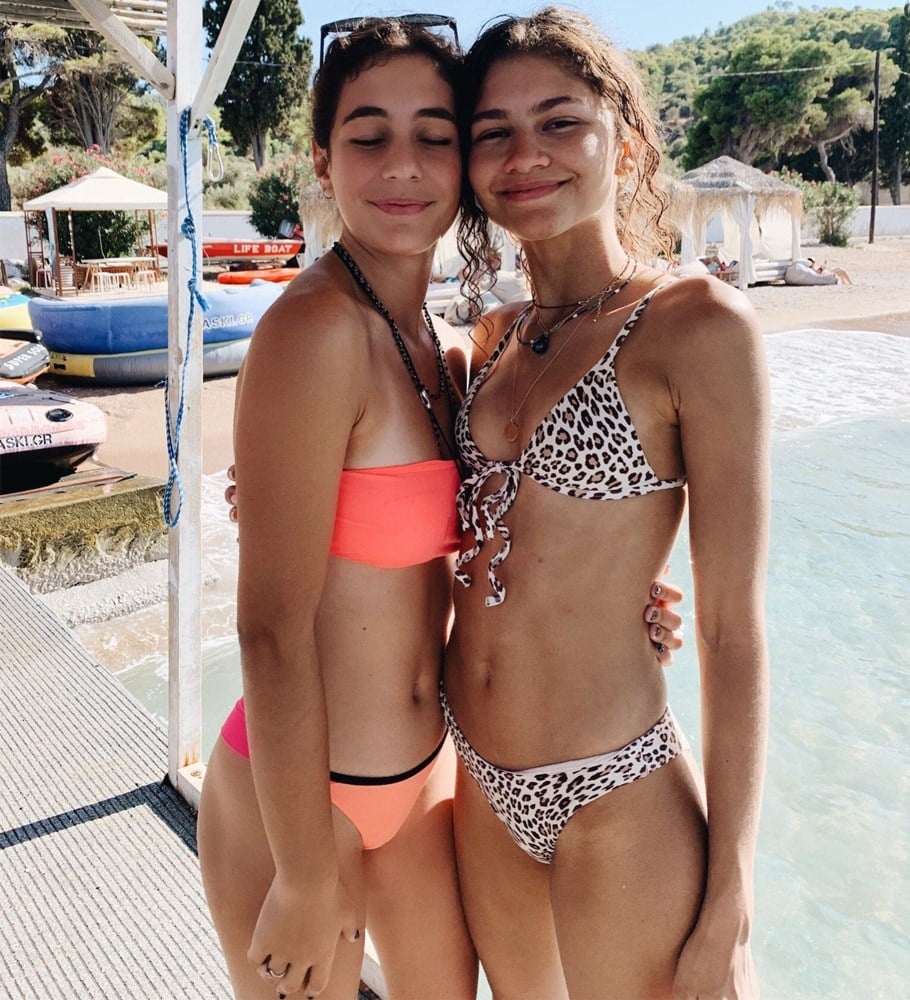 Of course Zendaya's brazen degeneracy is not limited to this TV series, as she was also recently caught on camera exposing her blasphemous brown-ish flesh while in a suggestive leopard print bikini in the photo above… Clearly this mocha mixed race mongrel can not meet the righteous stones of justice soon enough.