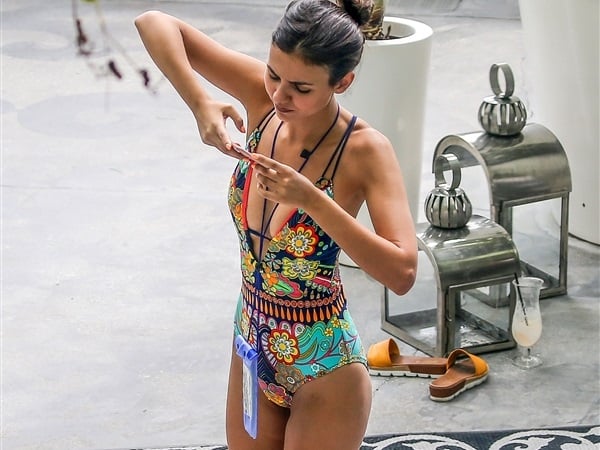 ---
Victoria Justice shows off her side boob in a low-cut swimsuit in the photos below.
I don't know which Mexican country Victoria Justice comes from, but it is clear from her dark complexion, sloppy ass and tits, and complete disregard for morality that she is some sort of South American slut. Even though he would stop my fellow jihadists… I mean refugees… from infiltrating the country, I'd almost be pleased if Donald Trump gets elected President just so he can build a wall and toss Victoria Justice over it.
For clearly this type of gaudy multi-colored swimsuit whoring belongs in the 3rd world. In fact, the only thing that Victoria is missing with this outfit is a Carmen Miranda fruit hat on her head, and she would look like the typical South American prostitute out on the streets selling her stinky greasy lady empanada to tourists for just a couple of pesos.