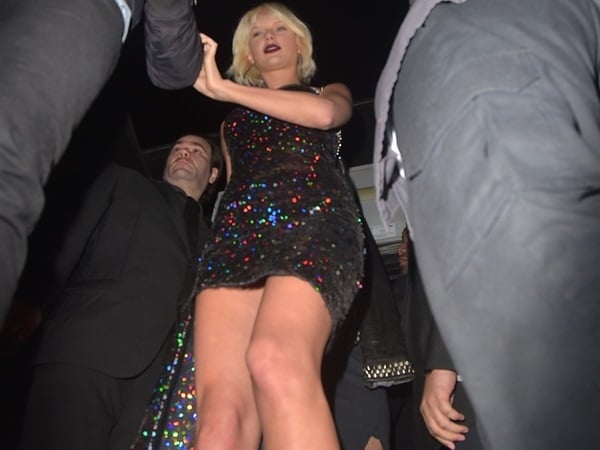 ---
A paparazzi attempted to take some upskirt pics up Taylor Swift's dress in the photos below.
Taylor Swift is clearly asking for this, for if she did not want men trying to look up her dress she would wear the burka and not parade around her bare legs while (probably) pantyless. This is just like what I tried to explain to my boss at the gas station that I use to work at; if women didn't want to be recorded on hidden camera in the restroom then they wouldn't defecate in public.
Of course this sort of thing never would of happened in the civilized Islamic world, for Taylor would have been bent over and gangbanged as soon as she stepped out in public in a dress like this… And we would have got the whole thing on video with plenty of high definition closeup shots of her lady holes.