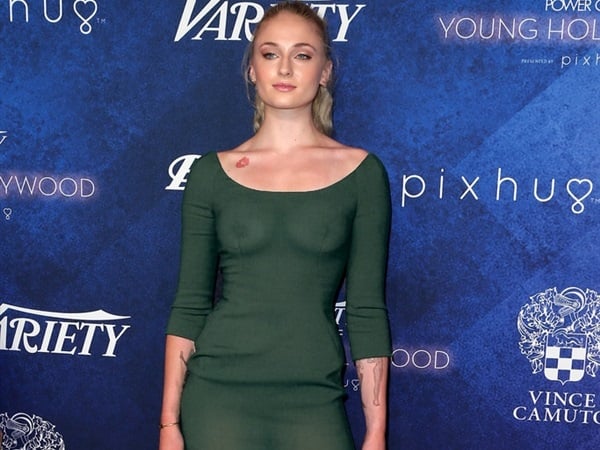 ---
"Game of Thrones" star Sophie Turner makes quite the impression by showing up to Variety's "Power of Young Hollywood" party braless in a see through green dress in the photos below.
Of course the impression that Sophie made with this dress is that she is one degenerate whore. However even with that said, Sophie was still one of the few women at this event worthy of serving in a virile Muslim's harem. Although she'd have to start out as a taint tonguer and probably max out her potential as a left testicle licker.
Yes clearly young Hollywood isn't producing the potential concubine candidates that it use to. I remember a few years ago when an event like this one would be a ripe recruiting ground for at least a half dozen celebrity girls with what it takes to sexually serve us Muslim men. Now all we have is a moderately attractive gangling English tart like Sophie Turner; a clear sign that the West is in a rapid decline.