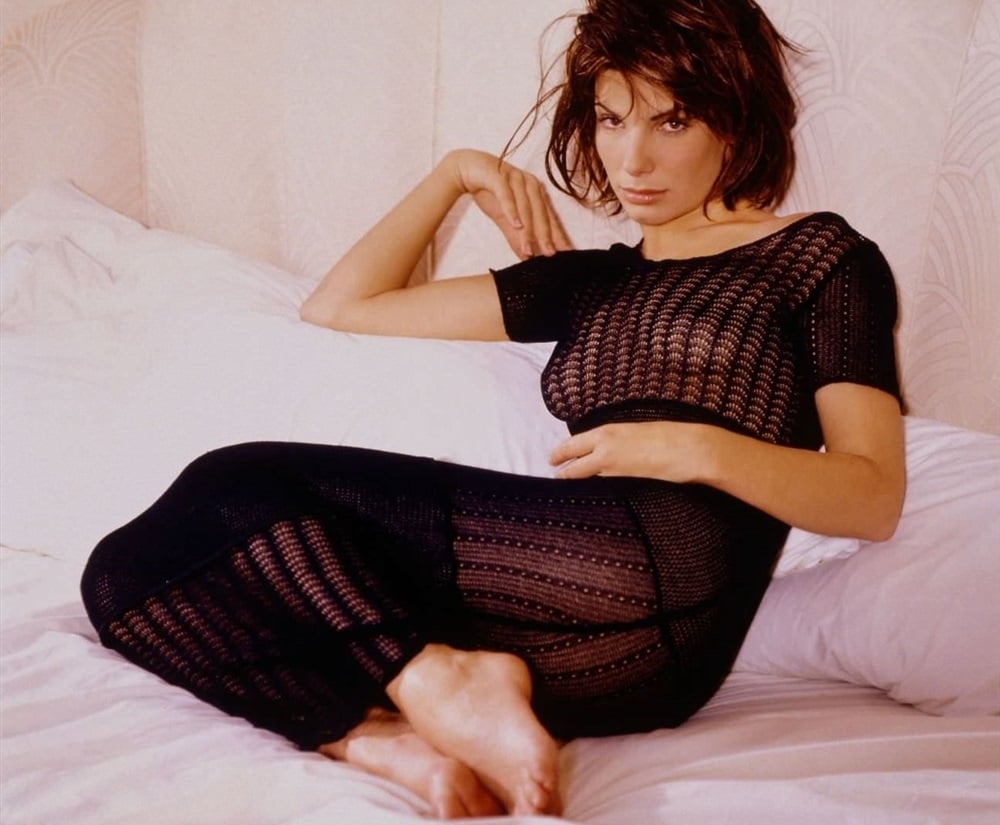 ---
The video below features Sandra Bullock's one and only ever nude sex scene from the 1993 film "Fire on the Amazon" color corrected and in HD.
Even with the color correction the pale yellow lighting makes Sandra look like an Oriental opium den prostitute (perhaps that is what the director was going for). So here is another color corrected version of the same scene with the yellow tint removed.
After this early nude sex scene Sandra Bullock never again showcased her sinful female flesh in her movies, as she instead relied upon her "quirky" and "relatable" acting style to get her roles. Although she did come close to showing the goods in the name of "comedy" in the video clip below from the movie "The Proposal".
Of course Sandra Bullock's story is a tragic one, as ended up marrying and then divorcing a philandering Nazi motorcycle mechanic. Infertile and alone Sandra purchased a black baby, and she now lives a miserable life in New Orleans with her valuables constantly turning up at local pawn shops.