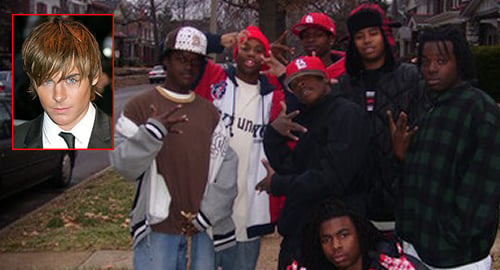 ---
A warning to criminals in the St. Louis area: Zac Efron isn't going to take it any more.
The heartthrob will be in St. Louis, MO, next Wednesday for the premiere of his new film, St. Cloud. Efron has vowed that while in the depressed Midwestern city he will "clean up the streets once and for all."
"For too long, corrupt politicians and crooked cops have sat idly by as St. Louis crumbled," Efron said. "Well, after this Wednesday, the good people of S.L. will have nothing to fear. Finally, a real rain is coming to wash all the scum off the streets."
Efron claims that all the "punks" and "wannabe gangsta bitches" better watch their backs, adding that most of them "won't have the balls to step to Efron."
For those who do, Efron offered these words of caution.
"In St. Louis, there's only one law: Efron's law."