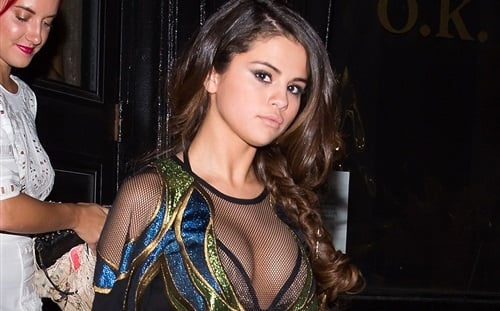 ---
Selena Gomez shows off her cleavage in a bra behind a fishnet top in the photos below.
Leave it to a degenerate Mexican slut like Selena Gomez to take a wholesome pastime like fishing and corrupt it with her shameful female sex organs. I don't know about you other fishermen out there, but if I caught titties like Selena's in my fishnets I would toss them right back in the ocean as the meat is clearly spoiled.
Instead of accentuating her breasts with a pushup bra and fishnets, Selena should try duct taping them down and hiding them behind a coarse dark fabric. After all if Selena would have just done that and bought a bigger and blacker strap-on Justin Bieber probably would not have dumped her.