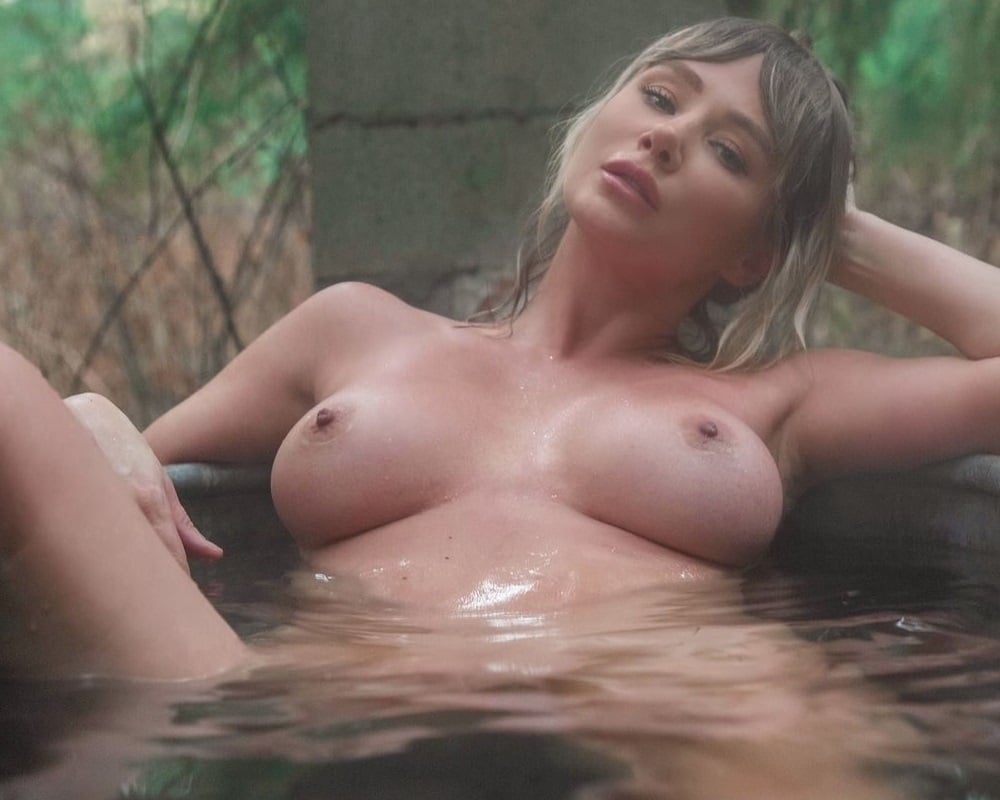 ---
Model and former TV host, Sara Underwood goes nude camping in the disturbing photos below.
While a woman bathing and shitting outdoors is certainly halal (nearly all Musliminas do it, but fully clothed), it is down right reckless for one to flaunt her nude body out in nature like Sara is doing in these pics… For what if a bear happened upon Sara showcasing her slutty silicone tit sacks and silky smooth sin slit, and he flew into a righteous rage mauling a troop of nearby Boy Scouts? Sara would certainly be responsible for their massacre.
Yes, there is nothing more unnatural than shamefully bare female flesh, that is why the holy Qur'an requires that a burka be worn at all times. Sara defying the natural order of things by defiling this pristine forest environment with her filthy sex organs is an egregious crime she will surely have to answer for in Sharia court.