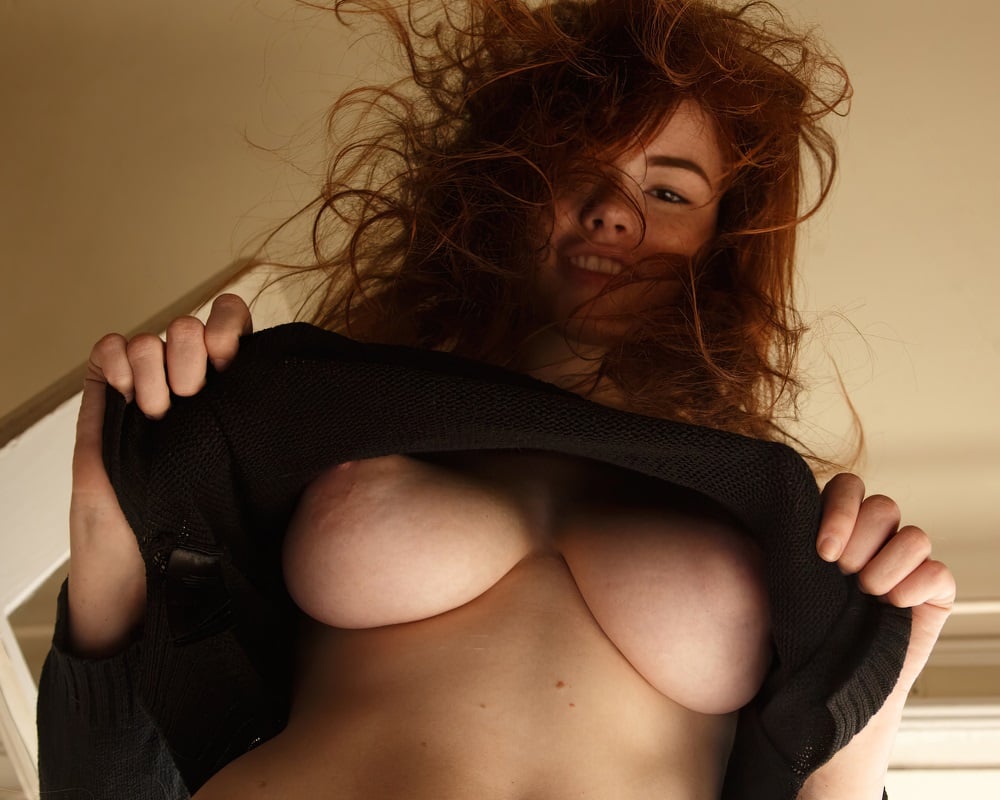 ---
The gallery below features model Sabrina Lynn's showing her nude boobs for the very first time.
Sabrina Lynn takes great pride in her massive milky white mammaries being "all natural"…
But the holy Qur'an is very clear that the female body is a sinful sight, and that it is quite blasphemous for a woman to feel anything but immense shame towards it… And sadly (as you can further see from the photos below) it is clear that Sabrina is offensively lacking in humility.
Of course Sabrina should know that there is nothing "all natural" about being a redhead, for fiery scarlet hair is a sure sign of the unholy djinn infestation known as "gingervitis"… With the only known cure for this heinous affliction being a swift and severe lapidation with the Sharia stones of justice.