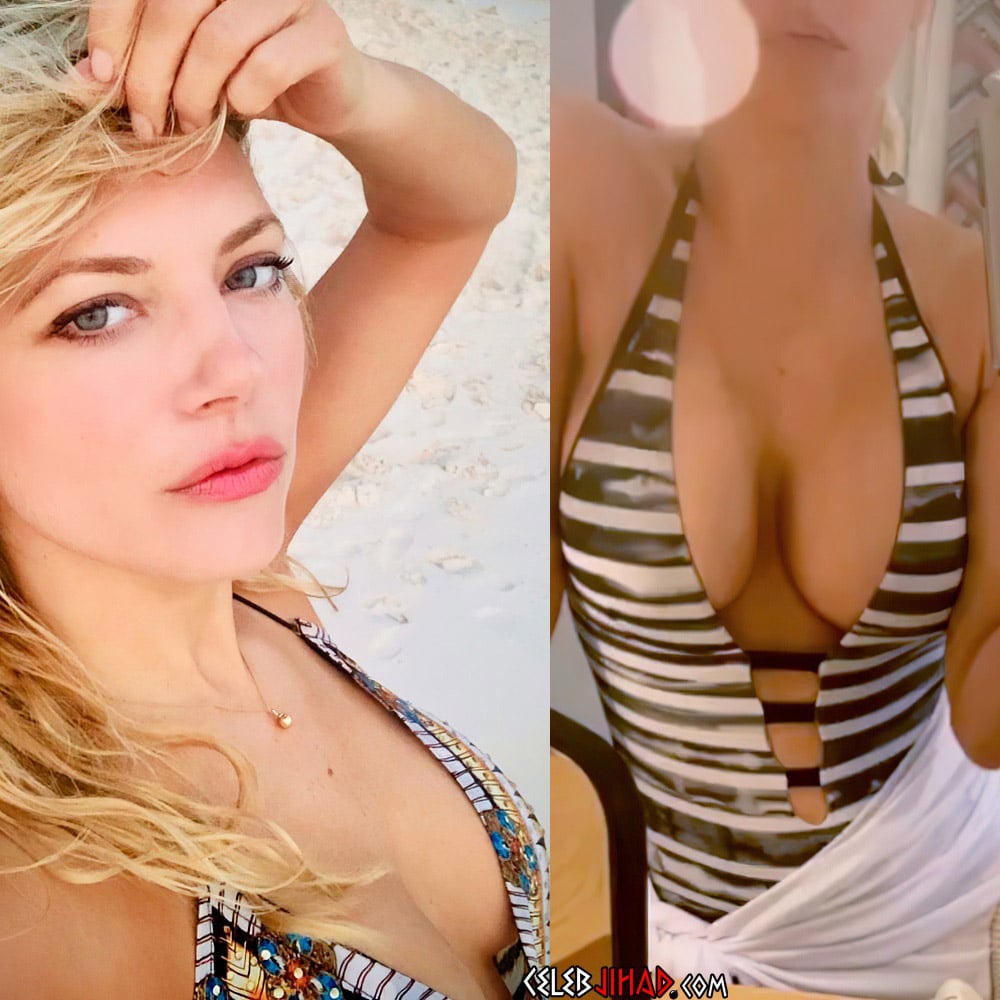 ---
"Vikings" star Katheryn Winnick joins the list of stir crazy celebrity starlet sluts, as she flaunts her bulbous boobs in the swimsuit photos above and video clips below.
Of course this sort of sickeningly sinful degeneracy is nothing new for Katheryn, for as you can see from the black and white photos below she has been prostituting her tantalizing tit sacks for quite some time now.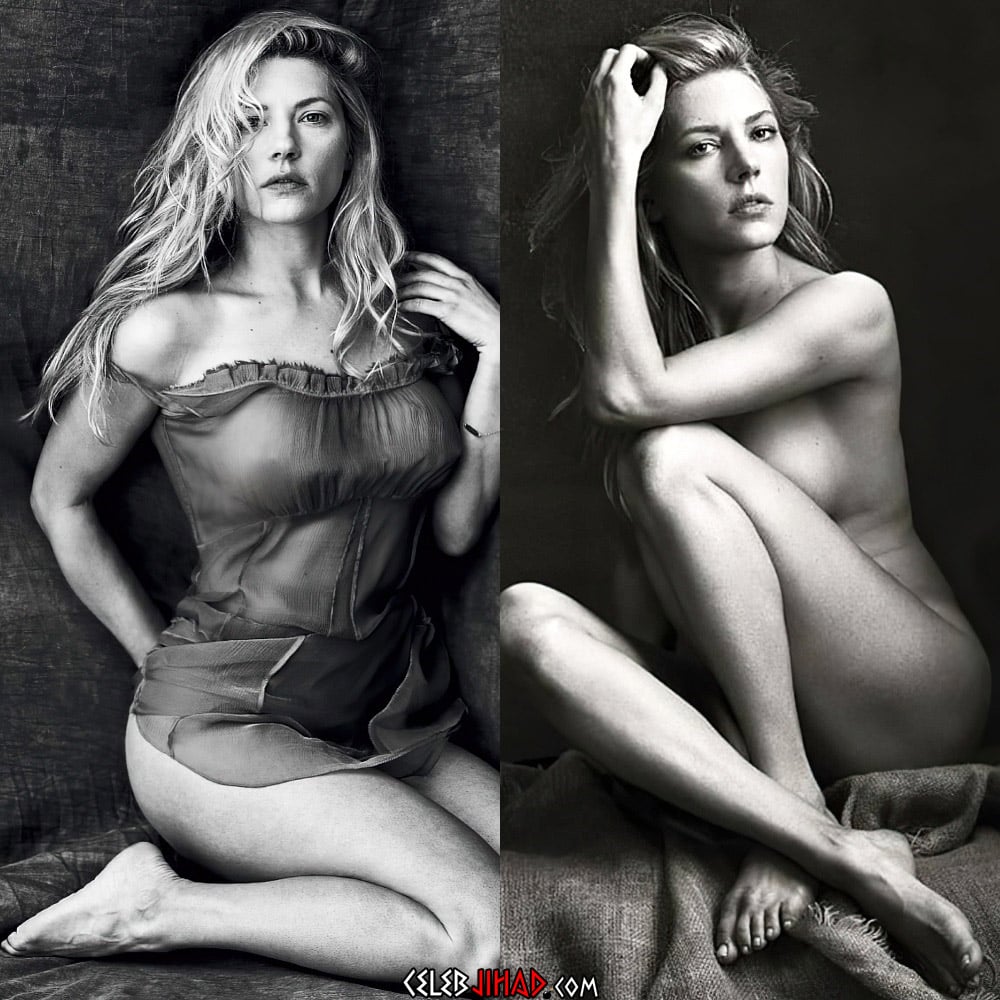 Frankly it is impressive that Katheryn's blasphemously busty breast bags have held up this well… For at an absolutely ancient 42-years-old one would expect them to swinging down around her ankles at this point… I guess being a barren unwed shrew has some benefits, but I doubt that her mammaries make up for the crippling depression she faces as a woman who has failed to fulfill her reproductive role.