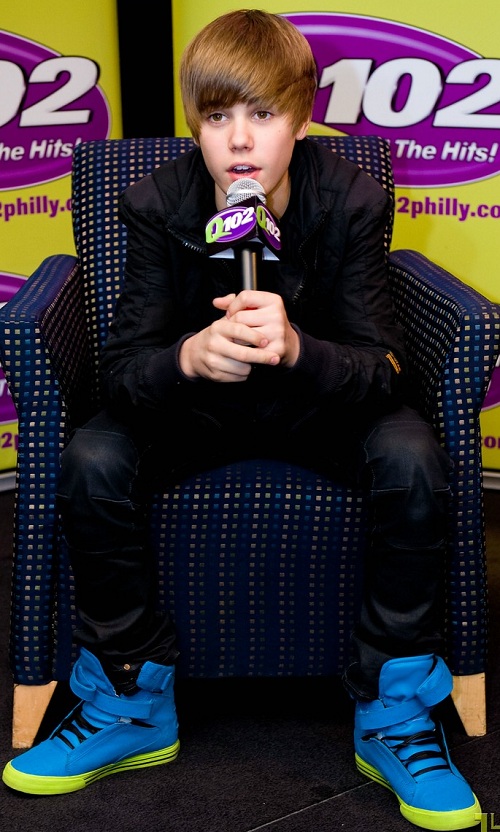 ---
Pop sensation Justin Bieber has joined the Crips, a notorious Los Angeles street gang.
Bieber made the shocking revelation while being interviewed by a Pennsylvania radio station yesterday afternoon. The singer was wearing custom-made "Crip Blue" sneakers, signifying her allegiance to the gang.
"Crips fo' life, cuzz," Bieber shouted while flashing a series of gang signs to the paparazzi. "We be killin slobs and shit."
During the interview, Bieber dedicated her latest single, "Eenie Meenie," to Crip founder and convicted murderer Stanley Williams, who was executed by lethal injection in 2005.
"R.I.P. Tookie," said Bieber. "Only God can judge you."
Bieber's latest album, Who You Claim, Bitch?, is due out in May.