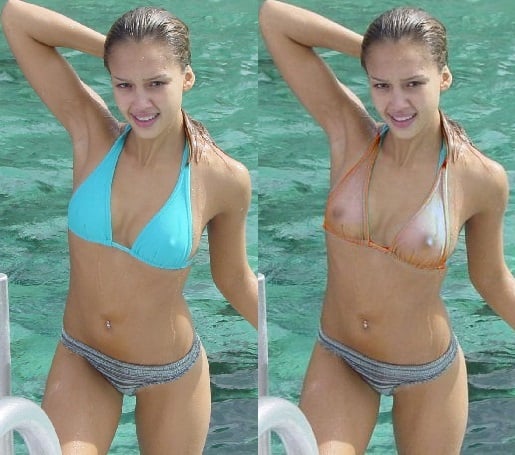 ---
Us Muslims are the most technologically advanced people in the world, as evidenced by this x-rayed bikini photo of Jessica Alba's nipples.
Only a Muslim's keen scientific mind could so brilliantly modify the color filters in the original photo to reveal Jessica Alba's nipples like this.
Now that Jessica Alba has been exposed as a nipple showing degenerate, we can return our enormous brain power to creating a device that will wipe the Zionist menace from our holy lands without harming Allah's true believers. Perhaps some sort of exploding coupon book can be devised.