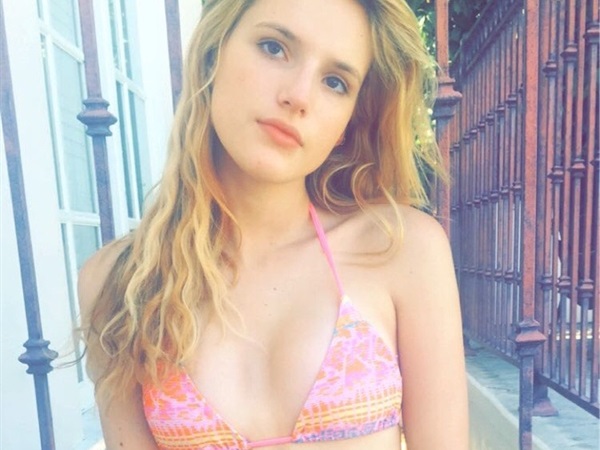 ---
Us virile Muslims like to check in from time to time on teenage celebrities to see who is still worthy of being considered for concubine services after Islam defeats the heathen West. And so after catching up with 17-year-old Bella Thorne on social media, we found that in the last couple of days she has posed for slutty pics in various bikinis and in a French maid's outfit.
While the bikini photos below do nothing to arouse our mighty tunic snakes from their righteous slumber, us Muslims do find the French maid's outfit ones to be quite intriguing. For with this outfit Bella is showing a proclivity for both domestic service and role playing, which are two extremely erotic pursuits.
Yes the thought of Bella on her hands and knees scrubbing the floor of our caves and/or tents is certainly a pleasant one. Add to that the image of Bella role playing by wearing some goat's fur while letting out a few sensual and seductive goat bleats, and our massive man scuds grow rigid with approval.