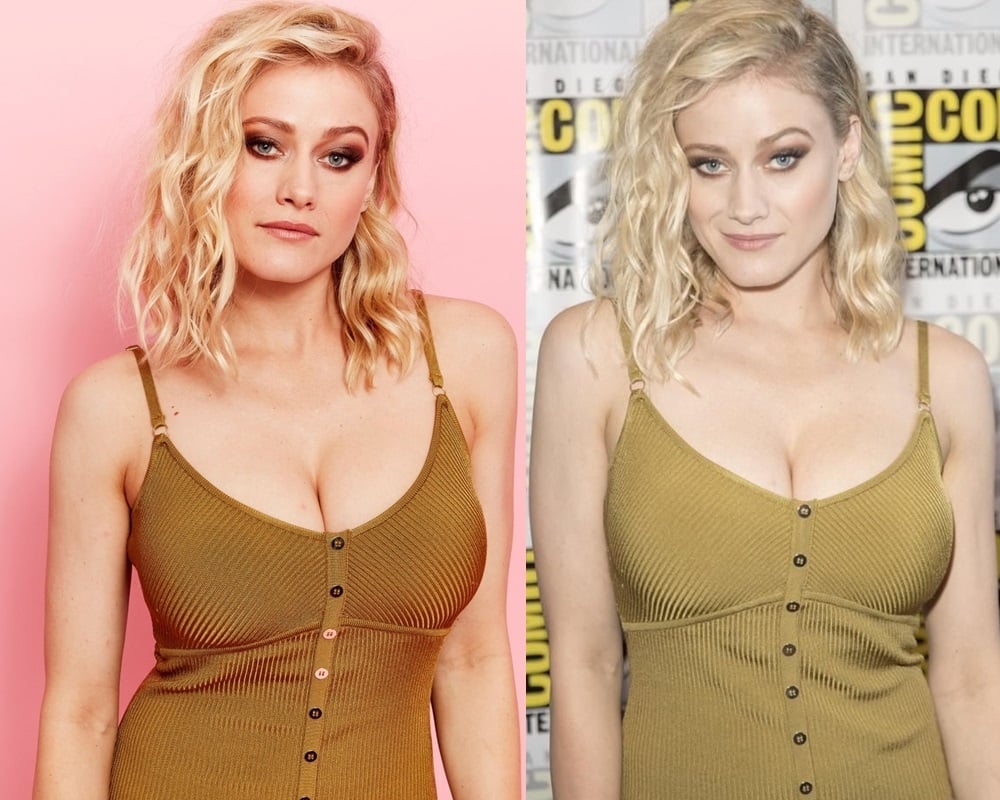 ---
Scream queen Olivia Taylor Dudley, who is best known for starring in the horror films "Chernobyl Diaries", "The Vatican Tapes", and the Syfy series "The Magicians", flaunts her blasphemous bulbous boobies in the compilation video below.
With the heathen holiday of Halloween fast approaching it is not surprising to see a Satanic slut like Olivia Taylor Dudley exposing her sinful milk sacks like this to please her Dark Lord and master. In fact, Olivia's terrifying titties will no doubt be haunting my dreams for weeks to come, as I imagine her pasty chest paddies pressed up against my pious face.
However, what this demonic degenerate fails to realize is that she will never be able to fully infect my righteous loins with lecherous djinns no matter how much of her ample bosom she puts on display. For us Muslims have both the teachings of the holy Qur'an and the throwing of Sharia sanctioned stones to protect us from wicked whores such as Olivia.