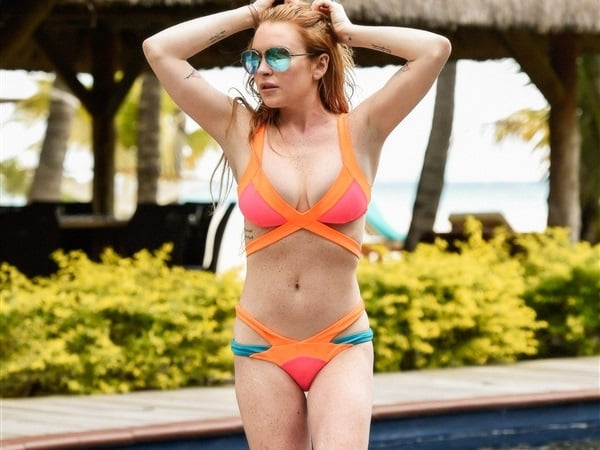 ---
It was not that long ago that the words "Lindsay Lohan bikini pics" meant that I would soon be vomiting up my smoked lamb and tabbouleh lunch all over my keyboard, but as you can see in the photos below a miracle has occurred and Lindsay Lohan's bikini body is now no longer nauseatingly grotesque.
What does Lindsay Lohan owe this most remarkable of transformations to? Is it clean living, a healthy diet, and exercise? Of course not! As you can see in the photo below, Lindsay's rebirth is due entirely to her starting to become a Muslim by studying the holy Qur'an.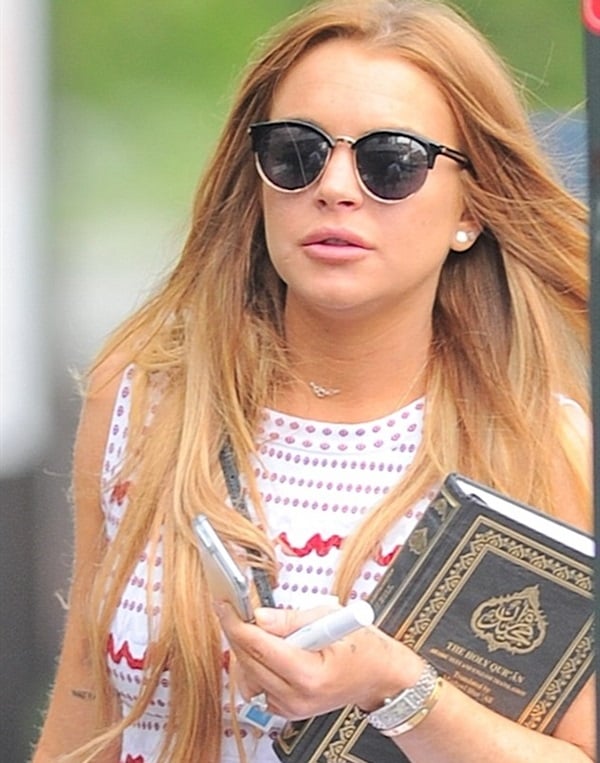 Yes only the healing powers of the one true faith could change Lindsay Lohan from a busted looking gutter skank into the only slightly dilapidated average Western whore that we see in these bikini pictures. One can only imagine how good Lindsay's body would look if she decides to become a full blown Muslim by reciting the Shahada and then skinning a Jew… but of course it wouldn't matter much considering she'd be in a burka.