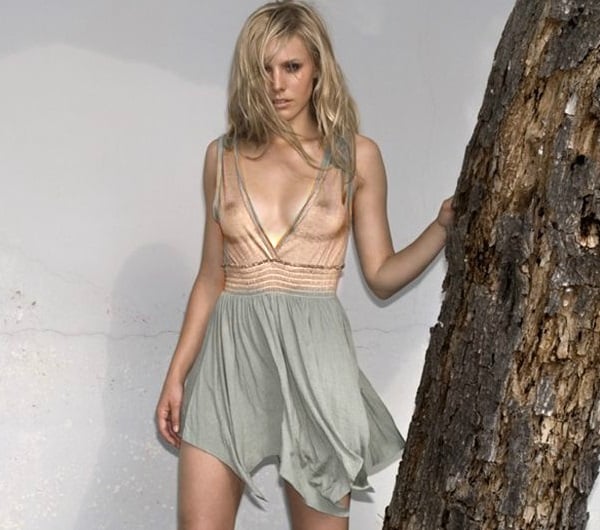 ---
Kristen Bell flaunts her shameful female boobs while braless in a see through top in the photo above.
When will celebrity whores like Kristen Bell learn that us righteous Muslims possess the technology to x-ray any of their braless pictures and expose their blasphemous breasts to the world? In fact, we got such a clear view from this photo that Kristen might as well have posed with her titties hanging out flapping in the breeze.
If there is one thing us pious Muslims hate more then sinful female sexual expression it is disingenuous subtly. If Kristen Bell wants to be a whore then just be a whore. She needs to stop trying to maintain some perceived shred of dignity by using a sheer fabric to cover her sex organs, for she is certainly not fooling us Muslims into thinking she is a virtuous and modest woman… And so there is no point in trying to hide her immoral nature, for Kristen is going to be lapidated into oblivion with the rest of the degenerates when Islam finishes conquering the West just the same.