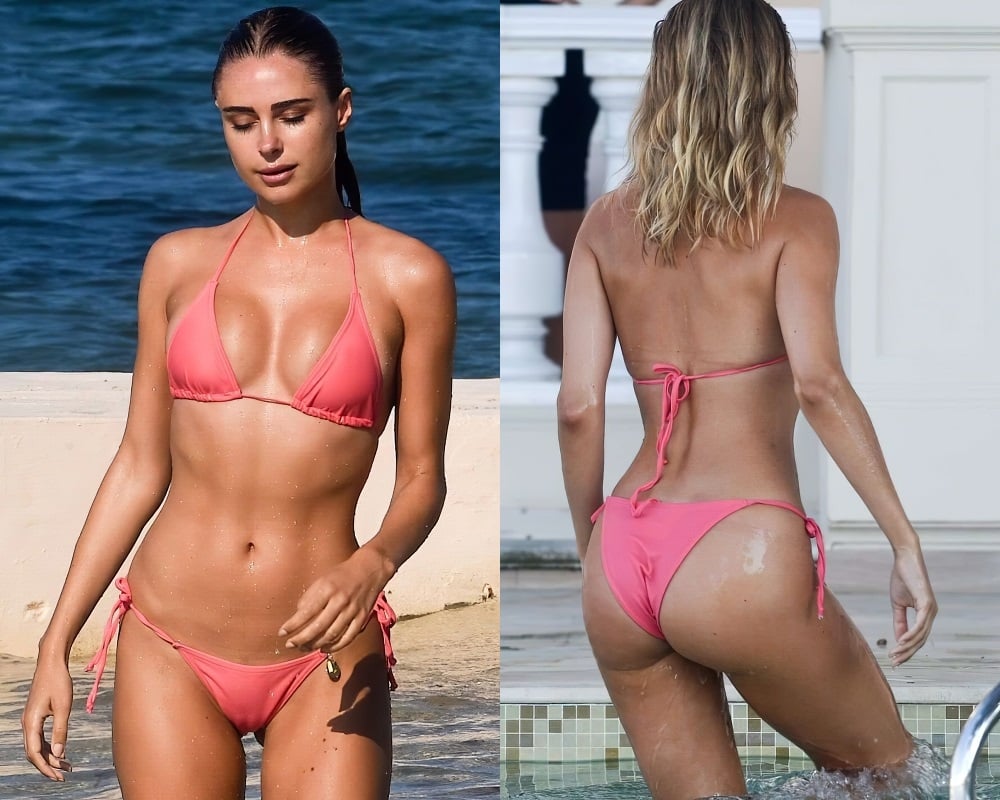 ---
English socialite and model Kimberley Garner once again shows off her magnificently well-formed body in a skimpy hot pink bikini while vacationing in Saint-Tropez in the candid photos below.
After a long day of prostituting her perky titties and puckering pussy mound in this pink bikini, Kimberley relaxed at a beach side bar topless (but covered by a flimsy blanket) in the video clip below.
There is no denying that Kimberley's body is quite impressive, but one can not help but wonder if she is mentally retarded. For this woman could be living a rich and rewarding life being ridden hard as a thoroughbred in a virile Muslim's slut stable, but instead Kimberley inexplicably chooses to continue her empty and no doubt miserable existence lounging in bikinis while on holiday at the world's finest luxury resorts… The dumb bitch!