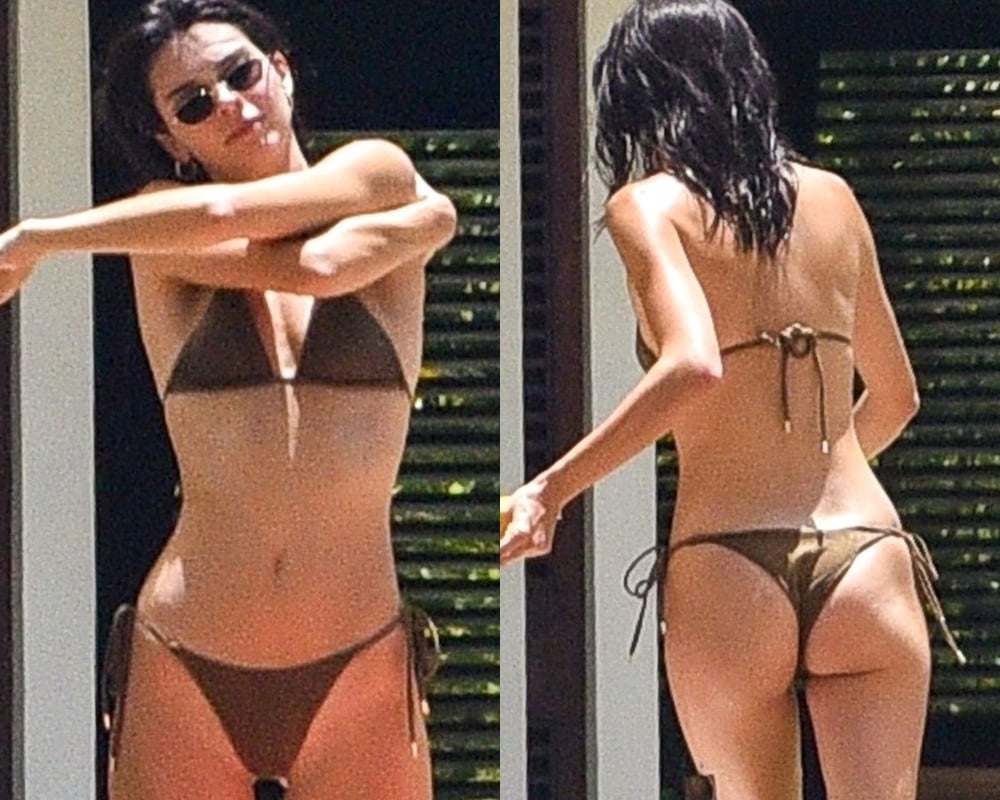 ---
Kendall Jenner shows off her bony butt while in a thong bikini in the candid photos below from bride-to-be Justin Bieber's bachelorette party in the Bahamas.
With Kendall Jenner's blasphemous booty on display like this, is it any wonder that Allah sent the righteous Muslim hurricane Al Dor'ian to purge these islands of such degenerate filth.
No doubt when the surviving natives emerge from their shit hut rubble they will be grateful to Allah for cleansing Kendall from their lands… Of course she no doubt left on a private jet long before the storm made landfall, but still this Bieber bachelorette party was greatly inconvenienced and the trip was definitely cut short… Making all of the death and devastation seem like a small price to pay.