---
Actress Keira Knightley gets her tiny titties licked and sucked on in the nude sex scene above from her new film "The Aftermath".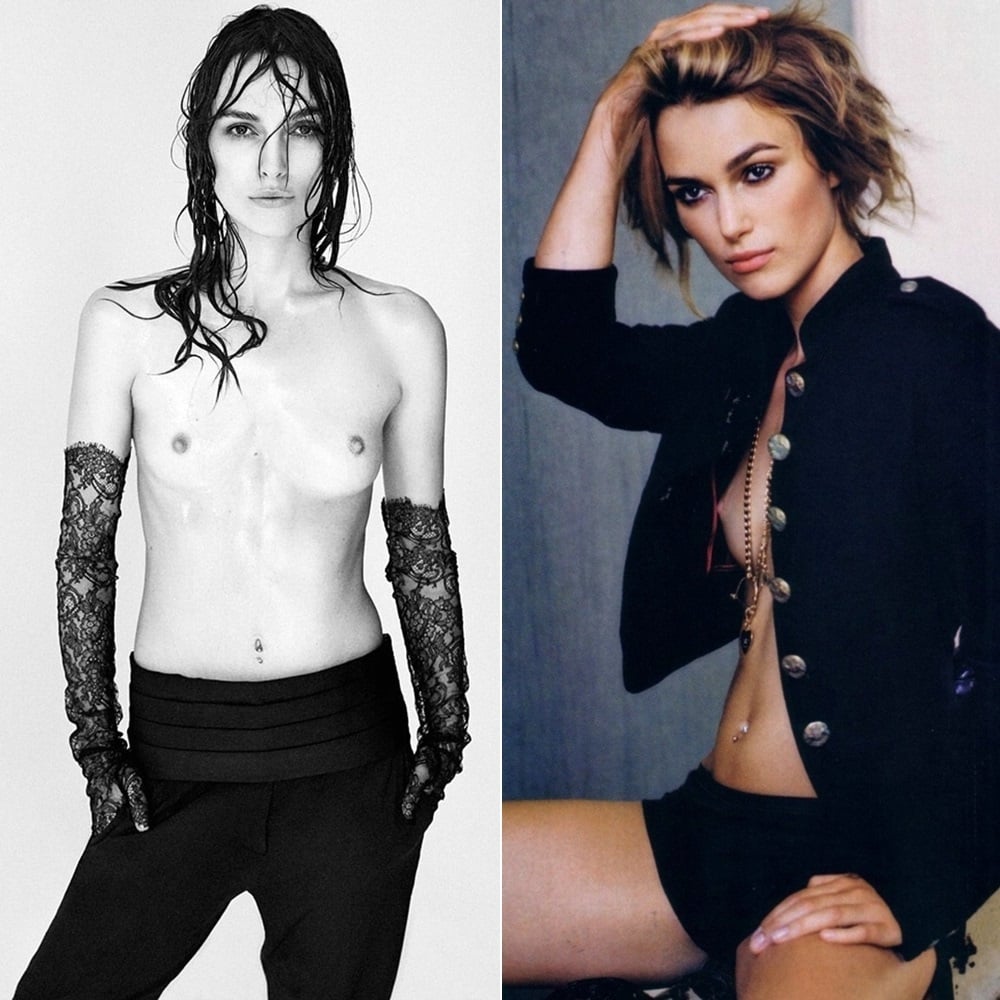 It is about time that Keira's boobies got a good tongue lashing, for she has been taunting us virile Muslims with her pleasingly unfeminine chest sacks and erect areola for years in topless nude photos like the ones above.
Of course it is a real shame that it is not a powerful Muslim man taking part in this sex scene with Keira, for he would have gnawed her pencil eraser nipples right off as his coarse manly beard chafed her gaping breast valley… But perhaps if Keira and her mini mammaries were to go for a midnight stroll in East London she would get to experience the unimaginable pleasure of this sort of holy Islamic motorboating firsthand.