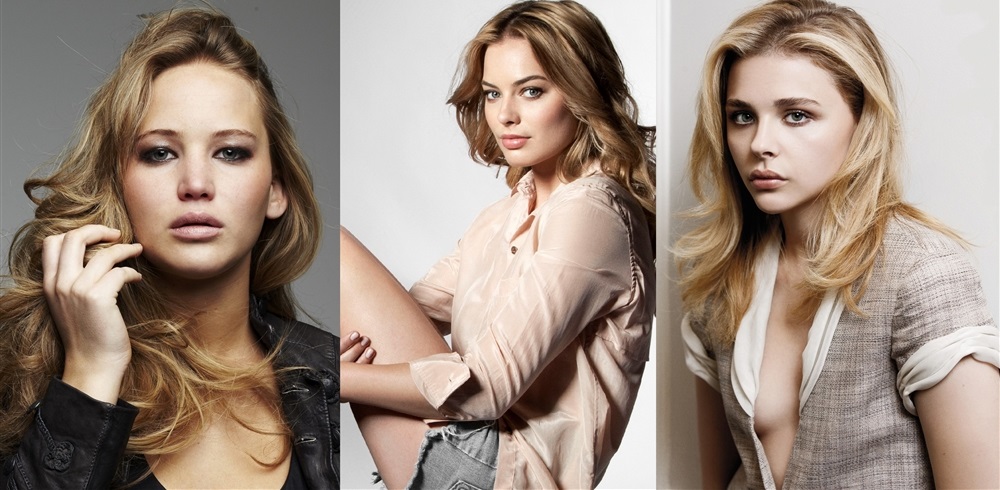 ---
It is time again for another rousing rendition of "Fuck, Marry, Anal", a spin-off on the infidel game "Fuck, Marry, Kill" with the killing in our game being implied.
This time we are considering three of the most depraved actresses in heathen Hollywood, Jennifer Lawrence, Margot Robbie, and Chloe Moretz. As always I am joined by my brother Muhammad Muhammad and his longtime roommate and fellow confirmed bachelor Sadeeq.
Sadeeq's choices:
"I would want to fuck Jennifer Lawrence because she probably still has some leftover splooge in her icky banged out vag. I would marry Chloe Moretz because she has the most pleasingly unfeminine look of the three. And I would do anal with Margot Robbie because she probably would thrust it inside of me the hardest."
Muhammad Muhammad's choices:
"I would fuck Margot Robbie because she seems like the most horny, and so she would get it over with the fastest. I would marry Jennifer Lawrence because she apparently has a large collection of butt plugs, and she looks fabulous with short hair. Lastly I would anal with Chloe Moretz, for as Sadeeq said she has the most unfeminine body which from behind kind of reminds me of him."
Durka Durka's choices:
First let me say that Muhammad Muhammad and Sadeeq have a lot to learn about women! No wonder they have been bachelors for so long. The correct answer is of course that you should fuck Chloe Moretz because she is the most nubile. Marry Margot Robbie because she is the most fit, and would make an excellent water hauler. And finally anal Jennifer Lawrence because she is an annoying stuck-up whore who deserves it.