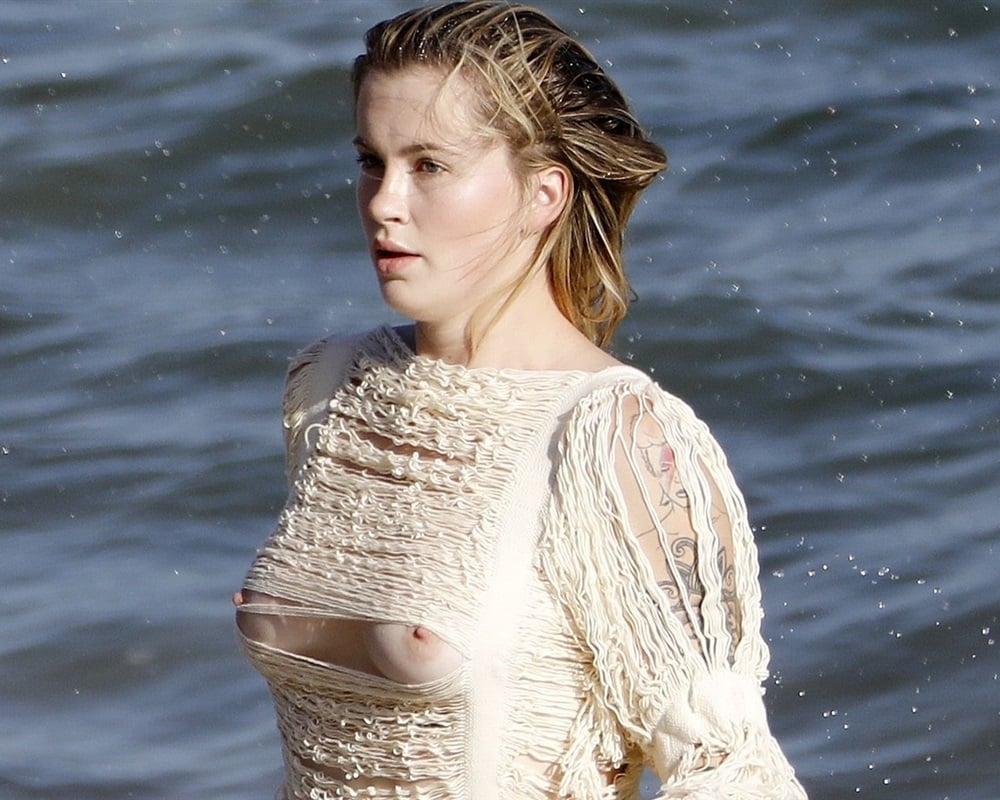 ---
Alec Baldwin and Kim Basinger's daughter Ireland Baldwin runs around on the beach with her nude tits and ass hanging out in the sickening photos below.
Unfortunately for Ireland Baldwin she appears to have inherited her father's face, ass, and appetite, while getting her poor taste in meth head prison tattoos from her mother.
Alec Baldwin isn't right about much, but when he famously called his then 11-year-old daughter Ireland a "little pig" on a voicemail recording he certainly hit the nail on the head. Although the use of the term "little" was probably inaccurate, for at that point I'm sure Ireland was as big as a regular sized hog.
Ireland Baldwin's modeling "career" is certainly going nowhere fast, for not even the depraved infidels would enjoy looking at this sloppy sow of a woman. Luckily for Ireland all hope for fame and fortune is not lost for she is a dead ringer for White House Press Secretary Sarah Huckabee Sanders, and she could still find success by teaming up with her father's famous Trump impression.