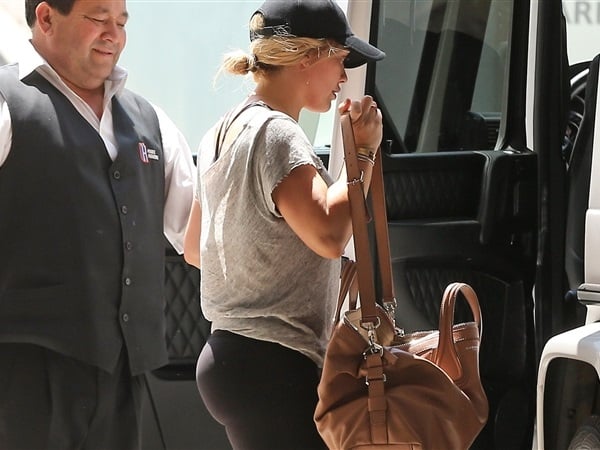 ---
Hilary Duff repeatedly flaunts her tight MILF (Mother I'd Like To Flog) ass in yoga pants in the photos below.
After seeing Hilary's round rump in these photos us Muslims can not help but feel frustration, for Hilary squandered her talented tail by spending her prime breeding years on the Disney channel show "Lizzie McGuire" and then when she finally got around to getting babies pounded into her ass she did so with a homofag Canadian hockey player.
Yes it is clear from these pics that Hilary's sturdy hindquarters have been completely wasted in the West. For if Hilary were a pious Muslimina her powerful firm buttocks would be put to good use pulling the plow out in the fields under the hot Arabian sun during the day, and then taking the mighty tunic snake of her virile Muslim master into her taut tush tunnel under the cool Islamic crescent moon at night.