---
Academy Award winning actress Emma Stone is set to make her big screen nude debut in the film "The Favourite", and she can barely contain her excitement as her nipples are rock hard in anticipation of the occasion in the topless photo above and pokies pics below.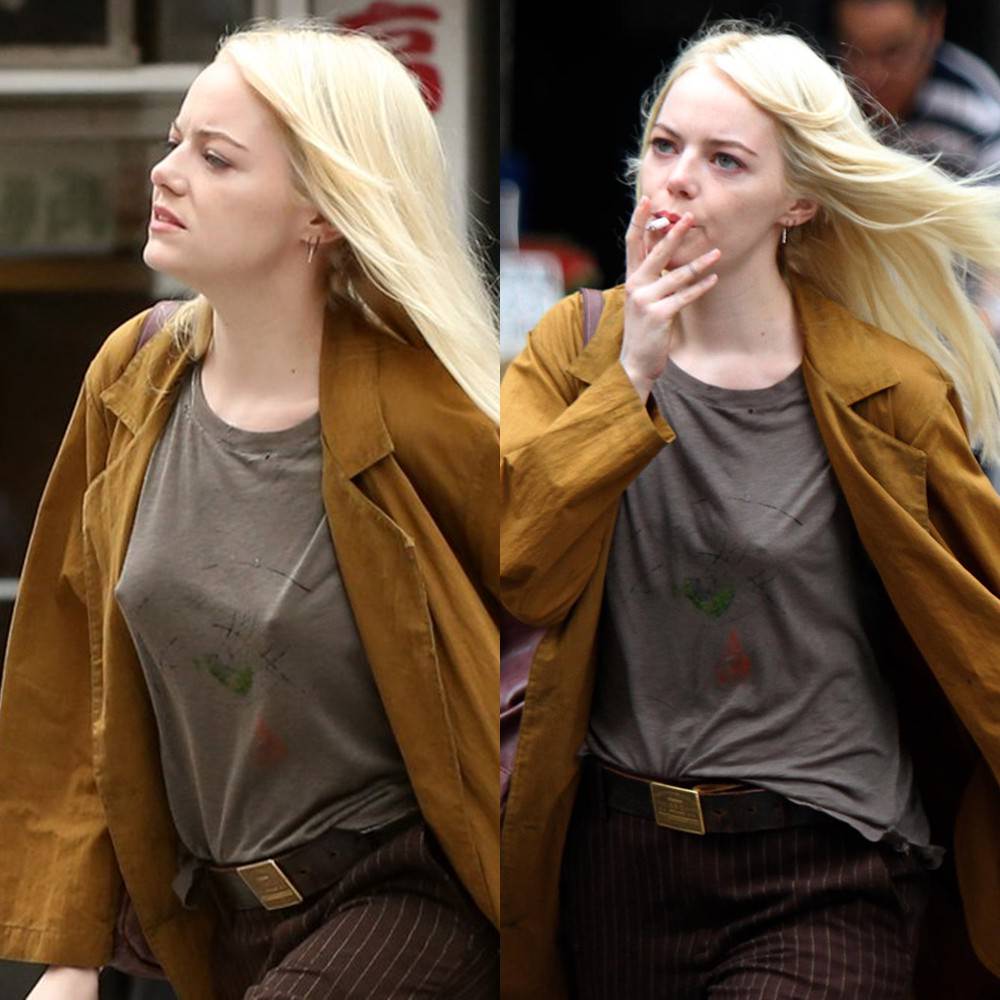 Emma Stone's nude scene has certainly been a long time coming, for she has consistently been one of heathen Hollywood's biggest exhibitionist whores.
Even in sweaters Emma can not help but flaunt her perky boob meat, and sinfully pink tit toppers. Now Emma is going to let her freak flag fly on film, as she will
"lay topless in bed with another woman while one of her breasts is clearly exposed"
.
Yes, it is no surprise to see Emma's pencil eraser nipples erect at this upcoming erotic escapade.
In fact, Emma has been so aroused in recent weeks that she has been requiring that her male assistants douse her with their baby batter in an effort to try and quench the ravenous wildfire burning in her loins (which has already killed 77 and caused billions in property damage throughout Southern California).