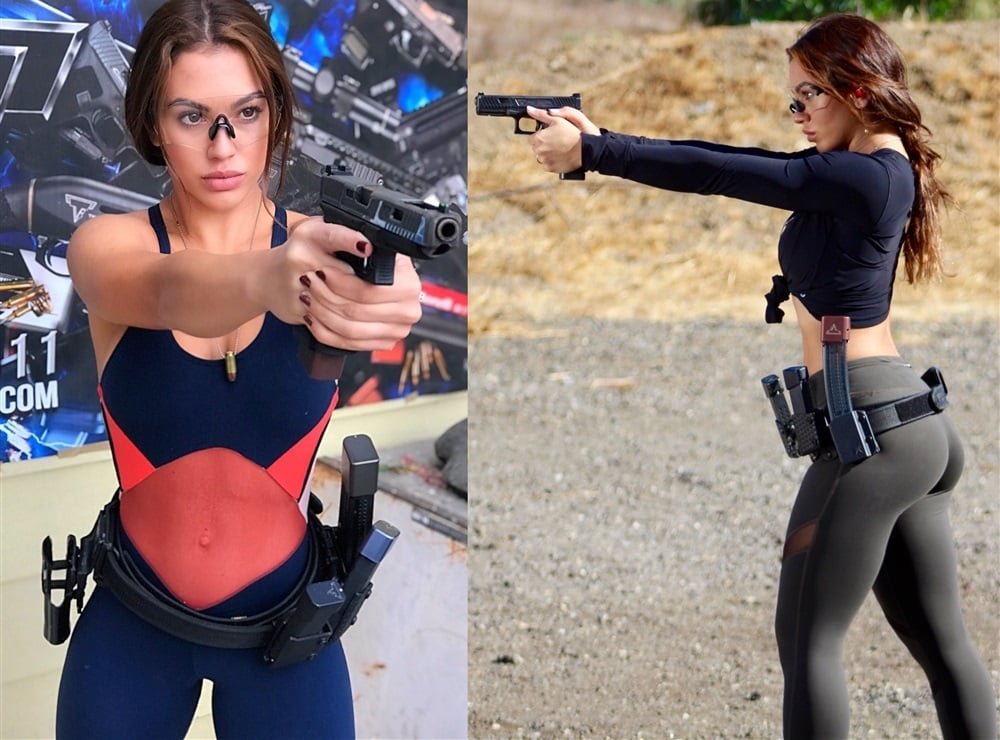 ---
After yet another manic depressive miscreant shot up a high school, the gun control debate in the Great Satan US of A has really started to heat up. However as you can see in the video clip below, Chrysti Ane (who plays the Pink Ranger on Nickelodeon's "Power Rangers Ninja Steel") and her bulbous ass cheeks appear to have settled the issue once and for all.
Yes a couple of dead school kids is one thing, but for a gun to jiggle Chrysti's immodestly bulbous booty meat like this certainly crosses the line. That is why us Muslims are calling for a complete repeal of the 2nd Amendment and the forceful confiscation of all firearms.
Besides the pathetically impotent semi-automatic AR-15s are no match for the fully auto holy AK-47. And so when us powerful Muslims saddle up our war camels and invade the US mainland we will easily mow down the few million American gun owners, and Chrysti Ane's round rump will feel our righteous wrath not only for this shooting video but also the slutty photos above.