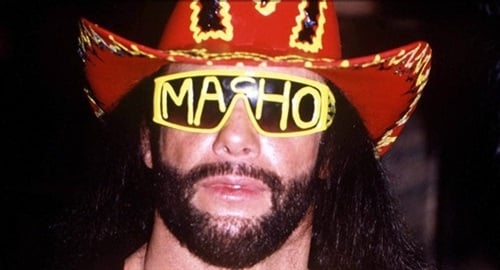 ---
Wrestler Randy "Macho Man" Savage died a few hours ago when he suffered a heart attack while driving and crashed into a tree.
Savage was driving his 2009 Jeep Wrangler and munching on a Slim Jim when he veered across a concrete median, through oncoming traffic, off a turnbuckle, and collided head-on with a tree.
Savage was transported to Largo Medical center, where he died from his injuries, and was stripped of his title.
Praise be to Allah for smiting this infidel bastard. Macho Man has long been an enemy of Islam and one of our great warriors The Iron Sheik as you can see in the video below. Hulk Hogan you are next!