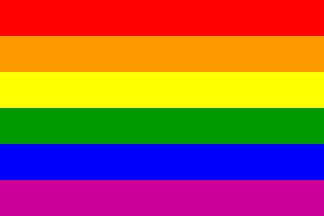 It's Gay Pride Week, or at least that's what my dad told me. In honor of this momentous occasion the boys at CelebJihad have gone a little gay and compiled the following list of what celebrity dick tastes like!
| | |
| --- | --- |
| | Mike Myers' dick tastes like it's been fucking the same dead horse since 1997. |
| | Pete Wentz's dick tastes like it wishes it was Tony Romo's dick. |
| | Tony Romo's dick tastes like Joe Simpson's breath mints. |
| | Guy Richie's dick tastes like buyer's remorse and dusty sardines. |
| | Bill Engvall's dick tasted so mind-numbing trite that I would've gladly taken it out of my mouth and replaced it with a loaded shotgun. |
| | Tom Cruise's dick will taste like my ass if his lawyers find out I've implied it tastes like anything other than his beautiful wife's vagina. |
| | Randy Jackson's dick tastes like flop sweat and bacon. |
| | George Carlin's dick tastes like 3 of the 7 words you can't use on television…and formaldehyde. |
| | I thought that Alan Greenspan's dick tasted like pickled herring, but it may have been Barbara Walters. |
| | R. Kelly's dick tastes like our judicial system's torn and bloodied asshole…and piss-covered Thin Mints. |
| | J. Alexander's dick…I'm not even going to bother with a joke. Just fucking look at him, for fuck's sake. What the fuck, man? What the fuck? |
| | Bill Clinton's dick tastes like a bitter, angry cunt. Just kidding! It hasn't tasted like that since the night Chelsea was conceived. These days it tastes like various hotel maids and a certain Laker Girl who'd better know how to keep her mouth shut. |
| | Barrack Obama's dick tastes completely overrated, but at least he has one (ZING!)! Besides, it was a nice change of pace from having George Bush's dick in my ass. |
| | The Dalai Lama's dick tastes like it's been in some sort of gerbil nest. |
| | Chris Hanson's dick tastes like cookies and lemonade. |
| | Big Brown's dick tastes like it's been in an ass. GET IT?! |
| | Perez Hilton's dick tastes like it's been in an ass. GET IT?! |
| | Charlton Heston's dick tastes like his cold, dead hand. |
Not a gay dude? Don't feel left out! Lesbians can check out our Pulitzer-Prize winning article on celebrity vagina. Bisexual? Read both. Transgender? Go fuck yourself (ZING!)!