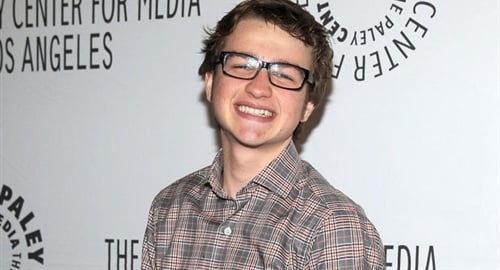 ---
"Two and a Half Men" star and devout Christian Angus T. Jones caused quite a controversy earlier this week when he called the CBS comedy "filth", and urged fans to stop watching the show.
Now Angus is hitting CBS and "Two and a Half Men" even harder by claiming that NBC's Thursday night lineup is more in tune with the teachings of Christ.
In an interview shouted from on top of a park bench, Angus claimed that the NBC shows of "30 Rock" and "Up All Night" reflect scripture, and that all true Christians should be watching these shows instead of the sacrilegious garbage on CBS.
No word yet on how CBS executives are reacting to this latest Angus T. Jones outburst.