---
The Jonas Brothers were out playing football yesterday proving once and for all that they are not effeminate Marys, but rather totally butch manly type men. The brothers giggled and laughed as they tossed the ball and ran around the parking lot trying to tickle each other.
When the Jonas Brothers' dad Ron Jonas saw the photos of his boys "playing football" he reportedly said "I'm going to the bar" probably to brag to his friends about how tough his sons are. Unfortunately Ron hasn't been heard from since, but I think it is safe to assume he is on a celebratory bender because his son's are so awesome.
Here are the photos of the Jonas Brothers playing football like the jocks they are and definitely not like sissy half-a-fags.
---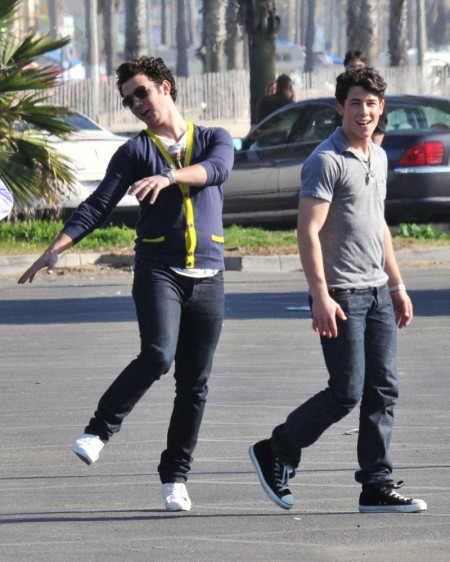 Older brother Kevin Jonas squeals and does a cheer because he is so excited to be playing football.
---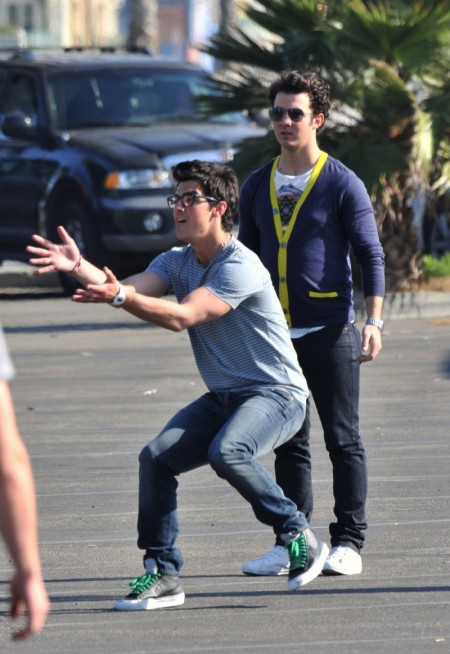 Middle brother Joe Jonas squats really low to receive the football.
---

Oh no the ball was thrown short! Joe Jonas tries to use his ballet skills to reel it in. "Nice try bro" giggled younger brother Nick Jonas
---

Kevin Jonas prepares his wind up to throw the ball super far.
---

Here he goes this one is going to be a doozy!
---

Kevin Jonas does a skip step forward.
---

Kevin launches the ball 10 feet into the air as he lets out a high pitched grunt and spins on one leg.
---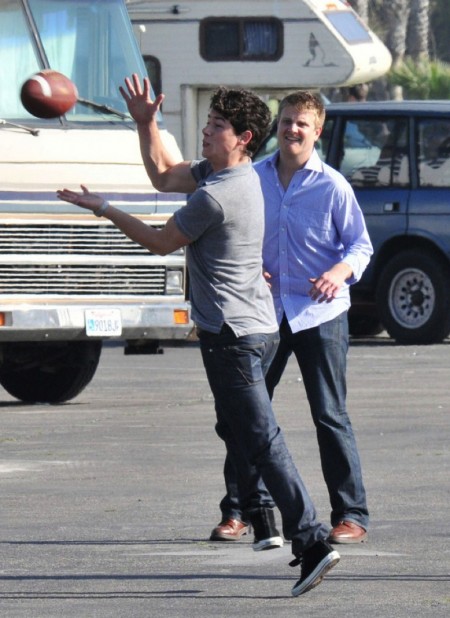 Younger brother Nick Jonas tries to receive the football but at the last second closes his eyes and gets hit in the face with it. The game ends as the boys all have a good cry with brother Nick.