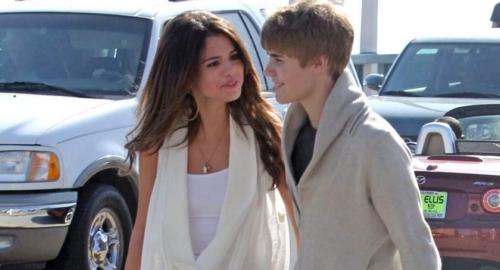 ---
Tragedy struck late last night as gal pals Selena Gomez and Justin Bieber were having a slumber party in the Gomez family basement. The BFFs were watching a particularly arousing episode of Hannah Montana when the urge for homosexual experimentation overcame them (as it will for teen girls like Selena and Justin from time to time).
After a vigorous make out session, heavy petting and groping lead to some light fingering. Unfortunately during the light fingering Selena became a little too eager and disaster struck as she popped Justin's hymen.
Needless to say both girls were terrified, but only Justin Bieber is going to have to pay the price for this terrible mistake. Now Justin is damaged goods and will never be able to land a proper husband. Justin's only options are either to go work in a salt mine or join the sex trade. With his frail frame he'll probably live a few years longer as a sex worker.
Let Justin Bieber serve as an example to all you teenage girls out there. Experimenting with your friends and male relatives may seem like "harmless fun", but it can also be dangerous and lead to a life of prostitution and/or hard labor. Allahu Akbar!