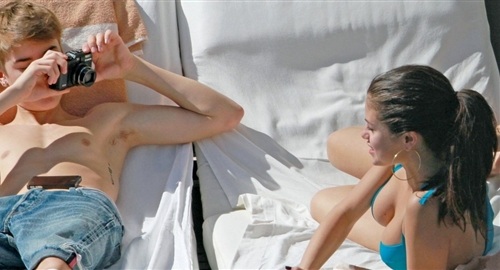 ---
Justin Bieber and Selena Gomez continue to set a bad example to their impressionable and functionally retarded teen fans in the pictures below.
As you can see Selena Gomez is wearing a slutty bikini showing off her tits and ass while her lesbian lover Justin is completely topless and taking pictures.
When will the heathens in the West realize that Selena and Justin are Zionist shills trained to bring about the moral degradation of society? If these scandalous pictures of Selena Gomez in a bikini while Justin Bieber photographs her tits doesn't prove this to the kuffars then I fear nothing will.