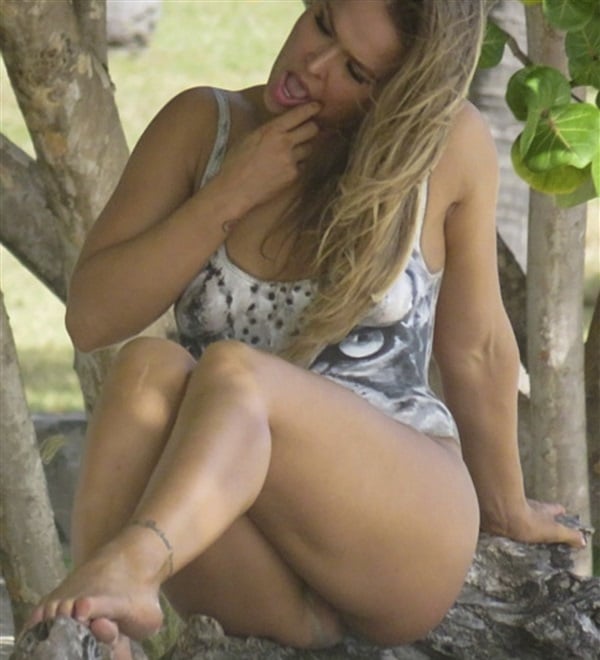 ---
Former UFC champion Ronda Rousey exposes her vagina in this new behind-the-scenes picture from her body paint photo shoot for the Sports Illustrated swimsuit issue.
As you can see in the closeup photo below, part of Ronda's sinful pussy lips and asshole are clearly visible in this photo. This of course begs the question, which looks more beaten up Ronda Rousey's lips after her fight with Holly Holm, or her piss flaps in this photo?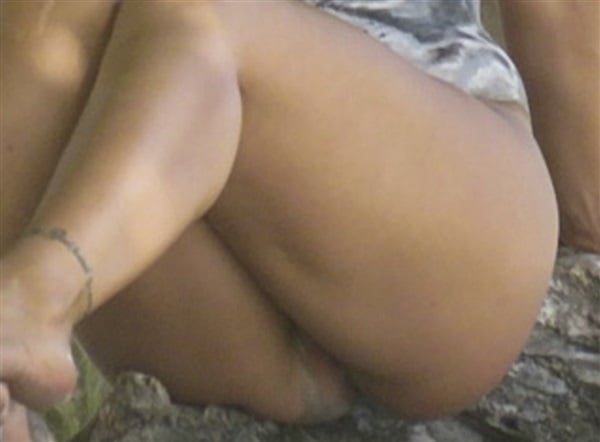 Unfortunately this is the third pic (so far) from this photo shoot in which one of Ronda's sex organs is visible (the first two can be seen here and here). Of course such brazen sluttery is to be expected from a woman who is considered "tough" and a "badass" in the pathetically emasculated Western world.
Yes Ronda Rousey may get away with flaunting her stink holes in front of the effeminate infidel men, but she would learn her place real quick after a few swift backhanded slaps from a powerful Muslim man… and rest assured if she tried any of that arm bar nonsense on us we would put her in the "camel clutch", break her back, and make her humble!