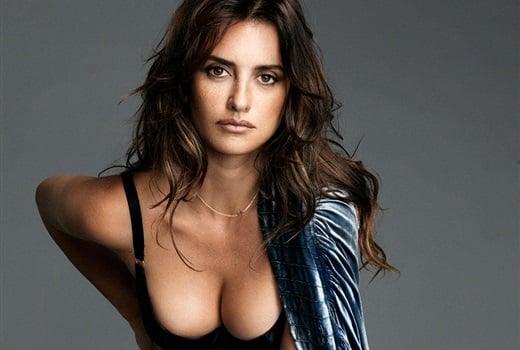 ---
Esquire magazine just named Penelope Cruz the "Sexiest Woman Alive" for 2014.
This announcement came as quite a shock as most of us did not even know Penelope Cruz was still alive let alone a sexy woman. However, as you can see in the photos below Penelope Cruz is certainly alive (mostly), and she definitely still has it… Of course by "it" I mean herpes from all her years of being a vile whore. That stuff stays with you for life.
Yes the West now considers Penelope Cruz (a worn out old Mexican slut from Spain) the epitome of feminine sexiness. Though Penelope appears to still have righteous breasts (which she probably inherited from her Moor ancestors who ruled Spain as a Caliphate during the country's "Golden Years"), to us Muslims she is about as sexy as an old mop… However, Penelope Cruz is not nearly as useful, for an old mop can at least be used to beat decrepit old hags who dare to flaunt their saggy tits like Penelope is doing in these photos.