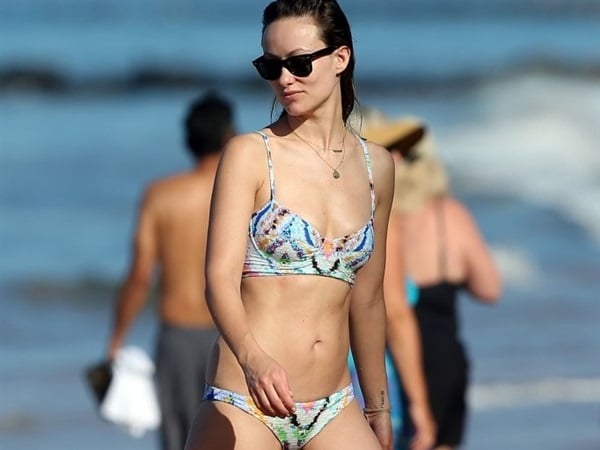 ---
Olivia Wilde prostitutes her shameful nearly nude feminine body in a bikini while vacationing on a Hawaiian beach in the photos below.
It seems as though us pious Muslims can get no respite from the blasphemous sight of uncovered celebrity female flesh, as even in the winter time brazen whores like Olivia Wilde find places to expose themselves in skimpy bikinis. That is why despite being major exporters of fossil fuels, us Muslims are in favor of the new climate accord signed in Paris yesterday. Especially since we have many other things of great value to export to the world besides oil like figs, camel hair blankets, and Jew teeth necklaces.
Yes even though the whole idea of man made carbon emissions causing "climate change" sounds like a load of Zionist bullshit, us Muslims simply can not risk the planet becoming warmer thus allowing infidel women like Olivia to flaunt their immoral bodies 365 days a year. In fact after seeing these Olivia Wilde bikini photos, we would prefer if there was a new ice age that transforms Hawaii into a frozen tundra so that we never have to witness such a sickening sight ever again.