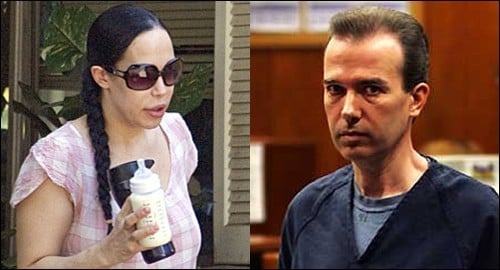 ---
The Associated Press is reporting that "Octomom" Nadya Suleman has arranged for her 14 children to star in a new reality television show.
While details remain unconfirmed, rumor has it that the show will be a spin-off of the popular series Temptation Island, and will co-star America's favorite pedophile, John Mark Karr.
Karr, who won America's hearts after his famous JonBenét Ramsey murder prank, will host the show which will be filmed on an undisclosed island off the coast of Thailand, outside the jurisdiction of any pesky American laws.
Sources say Suleman's older children as well as the octuplets, who should be able to walk by the start of production, will compete for Karr's attention though a series of physical challenges and fashion shows. Each child will also be given one-on-one time with Karr so he can get a better sense of their individual personalities.
At the end of each episode, Carr will distribute a limited number of candy bars to the children he wishes to remain on the Island. This will continue until the final episode, in which the remaining three children will square off for the final spot.
Suleman's children will reportedly earn $250 per day over three years, which will total approximately $250,000.
Karr's is seeking a comeback after his previous game show, Are You Hotter than a 5th Grader, was killed in pre-production, and will be working pro bono.
---
Possible Show Titles
Babies You Can Drive My Karr
Get Out of My Dreams, Get into Mark Karr
Eight (-Years Old) is Enough

John Mark Karr diddles the Octomom's kids on TV