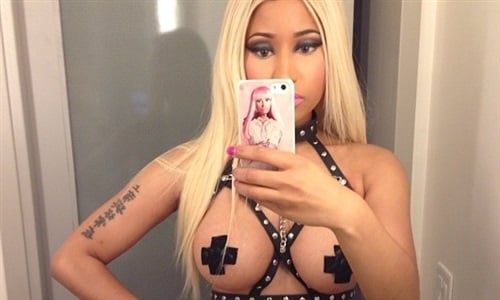 ---
As you can see in the photos below, rapper Nicki Minaj dressed as herself for Halloween.
Nicki Minaj's costume of Nicki Minaj is perfect! She looks just like that crazy slutty plasticized nigra! Nicki even got Nicki's ridiculous looking breasts and over-sized chicken grease injected ass exactly right.
Yes clearly Nicki Minaj worked tirelessly on every detail of this costume. However, one can only wonder if she even went as far as getting infected with herpes, and smelling like a bulldog's nut sack to be just like the real Nicki Minaj. My guess is yes.