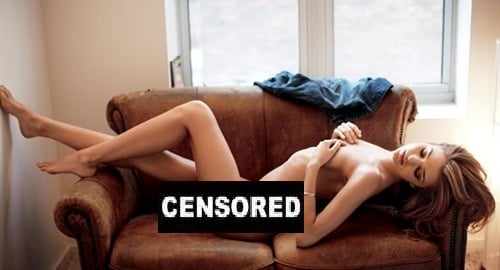 ---
Victoria's Secret model and Orlando Bloom's bang toy Miranda Kerr posed naked for the upcoming issue of GQ magazine.
What the hell did Orlando Bloom ever do to deserve to plow Miranda Kerr every night. Sure those elf and pirate movies he was in were pretty good, but it is not like he is a Jihadist who writes for a mildly popular celebrity gossip site or anything. Besides with that baby face I sincerely doubt Orlando can grow a proper beard.
Miranda Kerr needs to be with someone more fanatical and exponentially more hairy like myself. She could run her finger's through my back hair and make me purr like a wild cat! Then we could go at it for like 15 minutes before I leave her covered in my sweat and unsatisfied. So if anyone out there knows Miranda Kerr pass it along that I am interested… but don't make me sound desperate!
Here are the naked pictures of Miranda Kerr in GQ magazine.