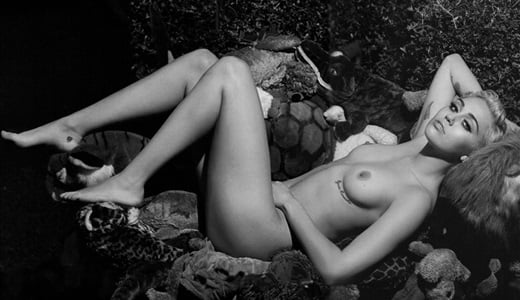 ---
Pop star Miley Cyrus poses naked in the new issue of V magazine.
With these new photos, Miley Cyrus has once again greatly pleased us Muslim men. For not only is her nude body devoid of any sinful feminine sex appeal, but Miley continues her righteous secret Jihad to accelerate the depravity in Western culture and hasten its inevitable downfall.
Yes for now Miley Cyrus is simply posing completely naked in magazines like "V", but at the rate she is going it is just a matter of time before Miley is fisting her own ass on the cover of "Time" magazine. Then the West will completely collapse into a degenerate heap, and us Muslims will ride in on our war camels and purify its lands with fire.