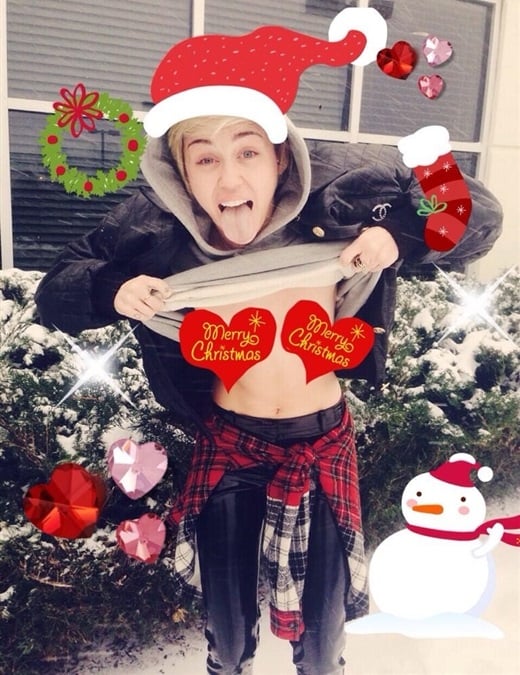 ---
Miley Cyrus continued her quest to degrade and vulgarize the Christmas season by flashing her tits in this photo from her Twitter.
Us Muslims fully support Miley trying to further sexualize the heathen Christians' holiest of holidays. For the Christians celebrating some unmarried slut giving birth to a Jew in a barn is offensive to us righteous Muslims.
By flashing in this photo while surrounded by Christmas imagery Miley Cyrus is exposing the inherent lewdness of this blasphemous holiday. Of course the base infidel mind will fail to grasp Miley's religious commentary, and instead fixate on her perky breasts. The fools!