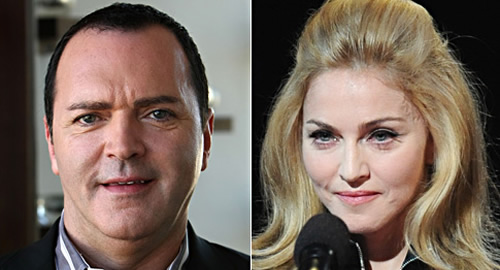 ---
Madonna's brother is a catty little bitch. Normally we don't care for that, but since he's directing his insults toward his sister, we're thrilled.
Christopher Ciccone, who hasn't spoken to his sister since he wrote a tell-all book about her last year, said that Madonna's outfit at the MTV Music Video Awards looked like "Rachel Zoe gone horribly wrong!" We have no idea what that means, but we're sure it's snarky!
He went on to mock his sister's new man whore, saying "It's painfully apparent that Jesus may be able to turn water into wine, but your basic blow-dryer eludes him."
The fact that I haven't used a blow-dryer in 15 years isn't going to stop me from laughing at that. HAHA! YOU GOT SERVED, MADONNA!