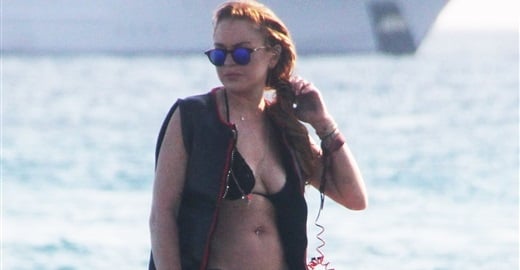 ---
The financially ravaged island nation of Greece just suffered another major calamity as Lindsay Lohan shows off her haggard body in a bikini while on vacation there.
Once considered a prime tourist destination, Greece has now been reduced to suffering the indignity of catering to saggy tittied, flabby ass, banged-out celebrity whores like Lindsay Lohan.
Of course Greece's economic troubles all stem from its government not being a holy Islamic caliphate. For if they were they could simply drill for oil and become outrageously wealthy like all us true Muslim people. Instead Greece has chosen the wicked path of Western free market Capitalism, and now they must suffer the consequences of the open market by being invaded by bottom dwelling celebrity sluts like Lindsay Lohan. No doubt Tara Reid will be also be booking her trip soon.