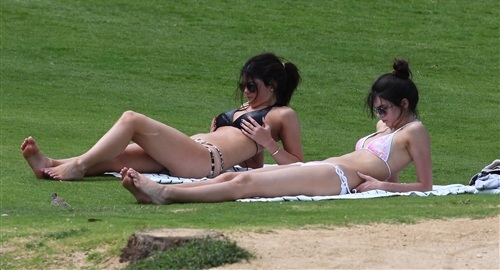 ---
Kardashian half-sisters Kendall and Kylie Jenner prostitute their nubile bodies in the bikini pics below.
With Kendall and Kylie entering their late teens, it appears as though both girls have given up on becoming respectable Muslim wives, and are instead embracing the path of their big sister Kim by whoring their bodies for fame and fortune.
Of course the infidel public will have to wait a few years before it is legal for Kendall and Kylie to release sex tapes and really become stars in the heathen West, but if these bikini pics are any indication then the sex tapes will be worth the wait because these girls clearly have no shame.