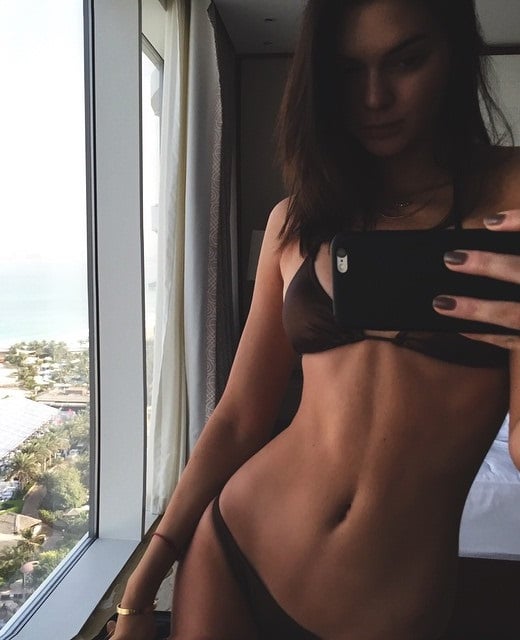 ---
Kardashian sibling Kendall Jenner just posted this selfie of her toned tanned teenage body in a skimpy bikini to her Instagram.
Of all the Kardashian's Kendall is clearly the best, as she is the only one who does not inject her ass with chicken grease and go out mudsharking with Sub-Saharans. Of course calling Kendall the best Kardashian is not much of a compliment, as that is like being the world's tallest midget… the world's tallest hairy slutty gypsy midget that is.
However, it is undeniable that with this bikini selfie Kendall Jenner shows some promise, and that she may be of use to us Muslim men. Not as a concubine of course, as she is far too old and her bloodline is as polluted Ganges after a plague. But perhaps Kendall could land a job working in the camel stables, cleaning the majestic beasts' assholes with her tongue. Certainly that would be the highest position an Armenian dog could ever hope to achieve in the Islamic world.