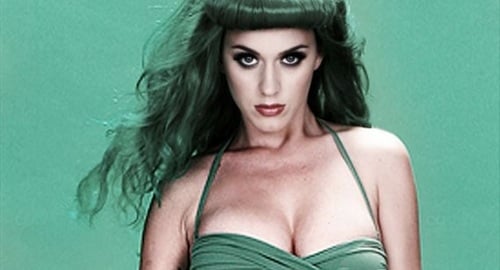 ---
Once again pop star and sexual degenerate Katy Perry offends Islam with a colored wig and slutty outfit.
Clearly Katy Perry is a desperate attention whore as every other day she is draped from head to toe in a new bright color. These brazen displays of feminine immodesty alone are enough to offend our Muslim sensibilities, but when Katy Perry dressed up in green (in the photos below) she crossed the line.
With this shameful green slut suit and wig Katy Perry is alluding to the fact that she is a money making machine for Zionist Hollywood. This open mockery of Islam in our struggle against the evil Western Zionists by Katy Perry will not be forgotten, forgiven, or go unanswered. Allahu Akbar!