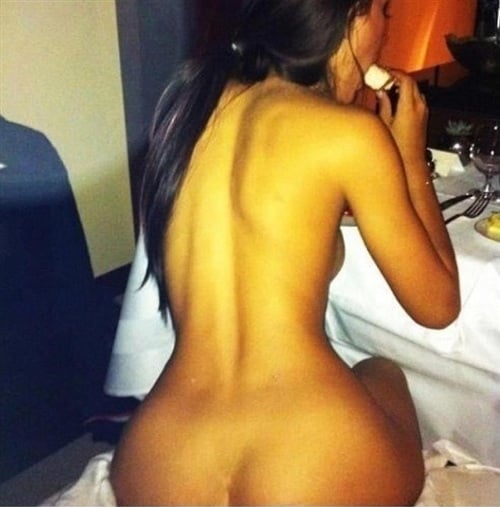 ---
The above photo was reportedly tweeted by rapper Kanye West (and then immediately deleted), and it appears to show Kim Kardashian naked on a bed stuffing her fat face… with food.
Of course Kanye is trying to show off to his fellow "brothas" by posting this pic of a nude Kim. Rappers can not help but "floss" their possessions, and since Kim Kardashian is the most coveted fat-ass mudshark in the world it is understandable that Kanye could not contain himself.
This certainly will not be the last time we see X-rated material from attention whores like Kim Kardashian and Kanye West. Who knows maybe we will get a part 2 to the famous Kim Kardashian sex tape. Here is to hoping it is an all anal edition.