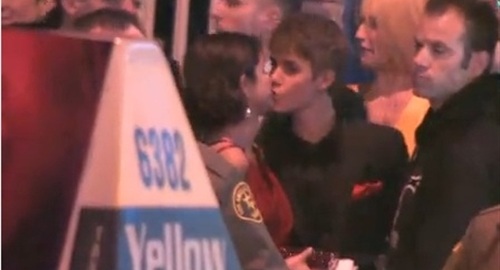 ---
Selena Gomez kissed a girl, Justin Bieber, and she liked it. As you can see in the video below Justin Bieber and Selena Gomez were caught on video dyking out at an Oscars after party.
Why these two pretty young things think it is OK to be out at all hours of the night swapping spit is beyond me. Justin Bieber and Selena Gomez should be in the kitchen tending to sandwiches and rearing children, not out kissing each other like total whores.
After seeing this video of Justin Bieber and Selena Gomez kissing, I doubt any strong Muslim man will ever take either of these Jezebels as a wife, but don't take my word for it see for yourself in the video below.