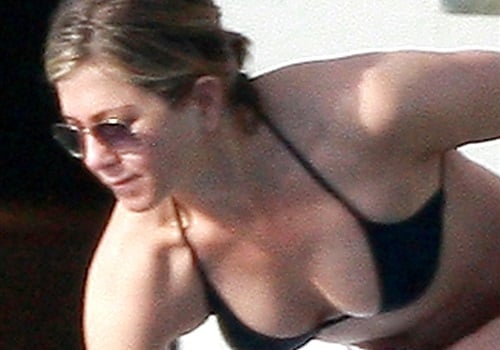 ---
What better way to ring in the New Year then to remind ourselves what an degenerate flabby barren shrew of a place the West is with these Jennifer Aniston bikini pics.
Jennifer Aniston's saggy tits looks like they will soon be resting on her hips, and her ass appears to have grown its own ass as her inner thighs meld together.
If the fact that this sterile woman has made and continues to make countless millions off of her looks doesn't convince you that the end of Western civilization is near, then I don't know what will. Especially after seeing these bikini pics.