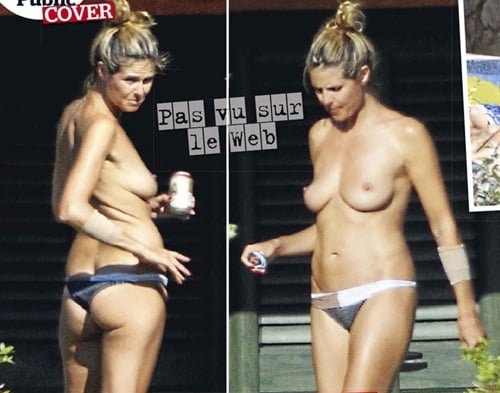 ---
Former super model and recovering mudshark Heidi Klum shows off her saggy tits and ass in the topless thong pic above.
Though Heidi has finally come to her senses and dumped her hideous sub-Saharan husband Seal the damage to her body (and soul) has already been done.
Heidi Klum's breasts now look like they belong on the cover of Nation Geographic not Vogue. This just goes to show what can happen to a woman's body when she is repeatedly rode hard and put up wet by a savage.