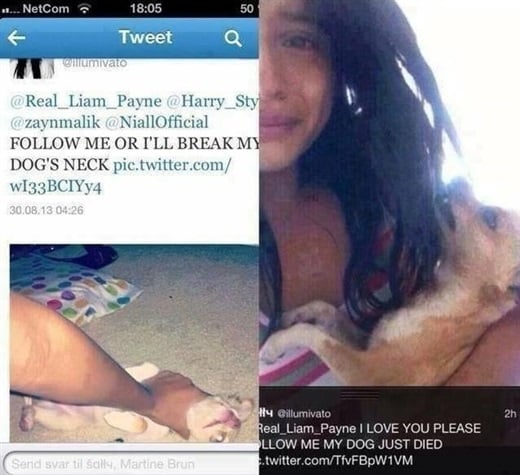 ---
Anyone who has listened to One Direction's music can attest to the fact that this boy band is totally into torturing animals.
That is why it should come as no surprise that a One Direction fan killed her dog, and then told the One Direction band members about it on Twitter in the hopes of impressing them.
According to sources close to One Direction this fans stunt worked, and all the boys thought she was super cool for killing her dog for them. In fact, it is being reported that Harry Styles and Niall Horan actually got into a fight over who would get to marry and live happily ever after with this girl.