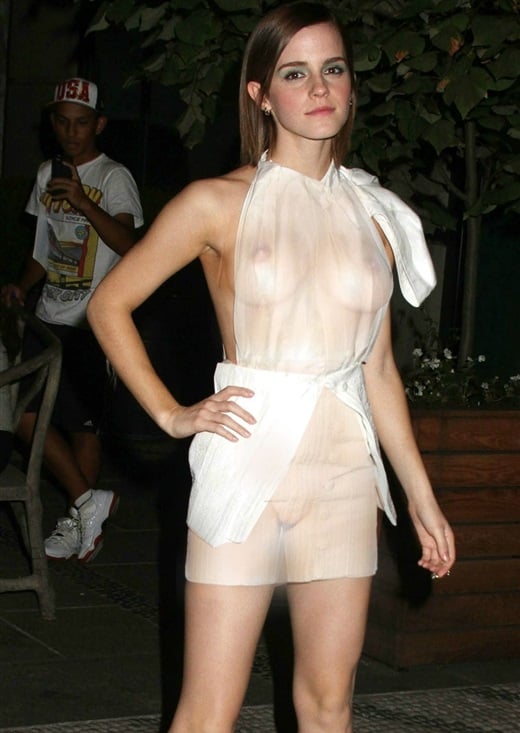 ---
Emma Watson went out with no bra or panties in a completely see through dress for Halloween last night.
After extensively studying this Emma Watson picture trying to figure out what she was trying to be by wearing a see through dress and no underwear, it finally dawned on me. Emma Watson was trying to be "f*cked senseless".
Certainly this Emma Watson "f*cked senseless" costume idea was quite clever. Unfortunately for Emma being clever is one of the most unattractive qualities in a woman (right next to having a shaved vagina). Thus in the civilized Muslim world Emma's costume would end up being "stoned senseless".