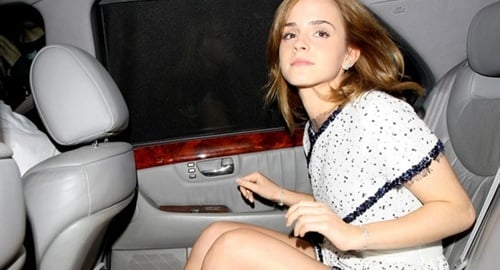 ---
Well this is not surprising, enchantress Emma Watson is at it again. This time she is trying to corrupt the souls of men by showing off her smooth milky white legs.
Emma Watson needs to realize that her black magic has no effect on devout Muslims like myself. She can show all the leg, breast, or vag she wants but I will not give my soul over to her lord and master Satan.
No Emma Watson you have failed once again. For the legs of Allah are the only ones I'm interested in running my hand up… until I get to the edge of his skirt… and then I slide my hand under… hold on give me a minute.
Back! So yeah, here are the pics of Emma Watson practicing the dark art of seduction by showing off a good deal of her legs.